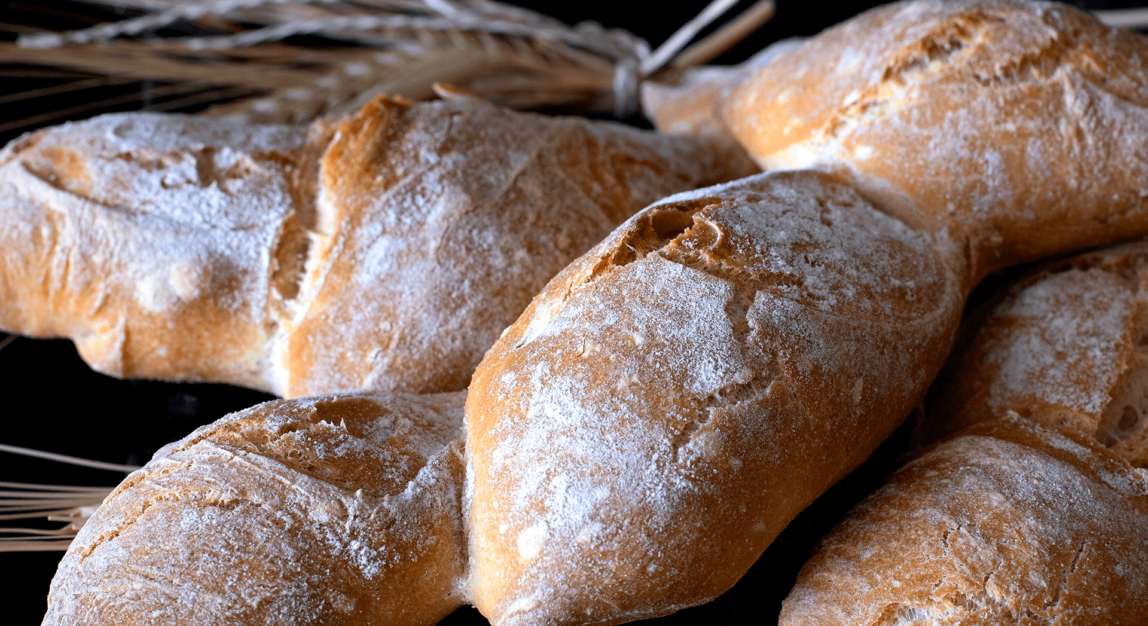 Oven

Bread
Description
From the garden to our oven, in just one bread dough.
Spring is making its magic, and everything shines and grows these days. And we simply love to feel nature in our kitchen. So today, we roll up our sleeves to cook these bread spikes. An easy bread dough that blooms in the oven to decorate your table with this gorgeous bread shape.
Ingredients
Servings for 2
Preparation
1
In a bowl, mix together flour and yeast with your hands. Add water and salt.
2
Knead stretching the dough and fold it over itself to add air. It is a sticky dough, but we will not add more flour to make it smoother.
3
Form a ball and put it in a greased bowl. Wait until it doubles in size, about two hours.
4
Cut the dough into two halves and flatten each one shaping a circle. Fold from one edge to the centre and press down to seal. Fold the other edge in the same way. Finally, fold over in half and press to seal both edges.
5
Turn it upside down with the folded part down, roll the dough on the work surface to stretch into a bread loaf, from the centre to the edges.
6
Sprinkle the loaves with some flour, place them over a clean cloth with flour, and let them rest for 45 to 60 minutes or until they double their size.
7
Once they have risen, make some cuts with scissors (a 45° angle) on the dough (don't make deep cuts) and alternate the edges to one side or the other to shape the bread spike.
8
Bake in the previously preheated oven at 250 °C with top and bottom heat for about 25 minutes.
9
To make steam during baking, place an empty container at the bottom of the oven when preheating; then, when you put the bread spikes inside, add half a glass of water to the container and close the oven door immediately to keep both oven temperature and steam.
Chef's tip
You can sprinkle some flour all over your loaves of bread and enjoy the fantastic and spongy result.
Complements
Match your recipe with the best movies and rhythm
El Secreto de los McCann
2003
Dramatic comedy
I want to subscribe to the newsletter and
find out all the news
Rate the recipe!
Community assessment
The vote was successful