Vegan mushroom pâté with walnut & Port wine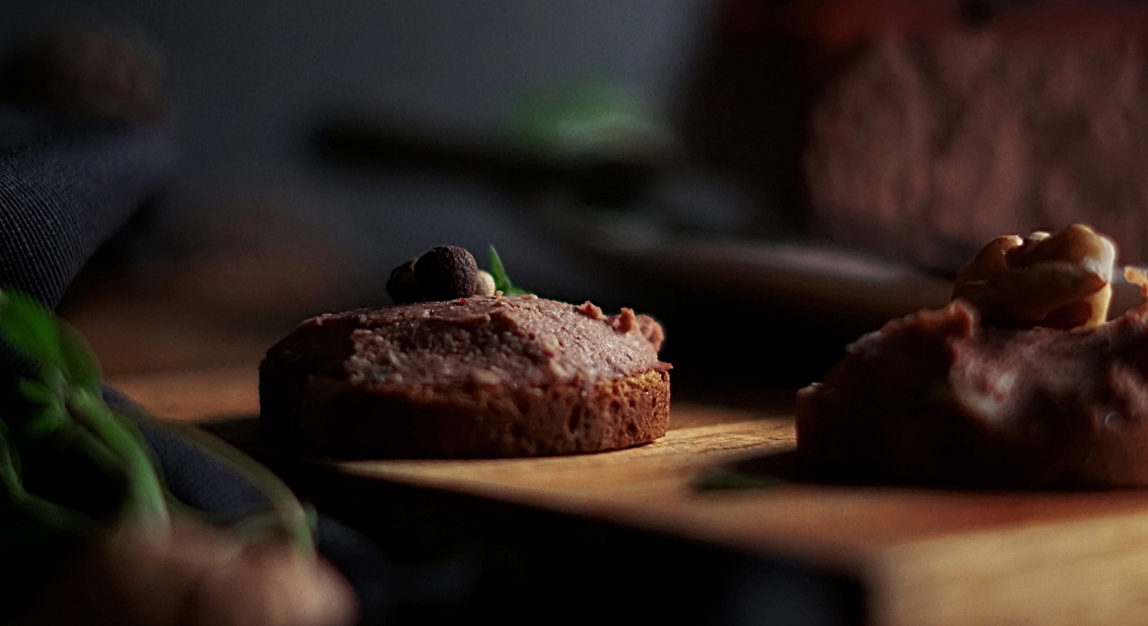 Without oven

Recipe

Vegetable

Christmas

Vegans

Snacks
Description
Yes, enjoy a wine with a good pâté is possible even if you are vegan. A perfect appetizer for any unexpected but fine dinner with friends, for a snack on a terrace in the sun, or just to enjoy the still of your home after a hard day at work.
Ingredients
Servings for 1
Assorted colourful peppercorns
5g
Preparation
1
Peel and dice garlics and the shallot. Heat margarine in a pan with the thyme sprig to add some flavor.
2
Add the shallot and garlics, cook with a pinch of salt. Over high heat, add chopped mushrooms. Stir fry until golden brown and put the mix in a blender.
3
Add the rest of the ingredients and blend. Set aside.
4
Place parchment paper in a loaf type of mould (15 x 8 cm would be the best type) and put the peppercorns at the bottom.
5
Pour water, Port wine, and agar in a pot and bring it to a boil. Place 2/3 of the jelly in the mould and the rest with the pâté mixture. Keep the jelly in the refrigerator for a few minutes and blend the pâté again until everything is well-combined.
6
When the jelly is almost set, place the pâte over it, flatten the surface, and place it again in the refrigerator.
Chef's tip
You can cook it several days before serving, though you can eat it in just a couple of hours. Don't forge the bread or crackers.
Complements
Match your recipe with the best movies and rhythm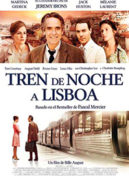 Tren de noche a Lisboa
2013
Thriller
I want to subscribe to the newsletter and
find out all the news
Rate the recipe!
Community assessment
The vote was successful