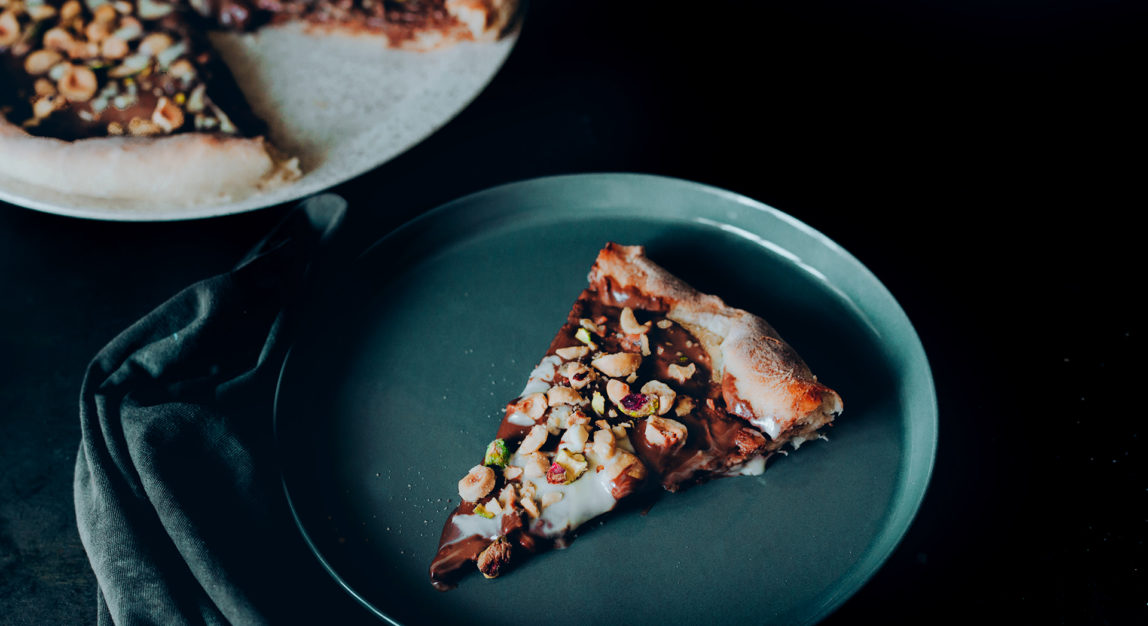 Oven

Recipe

Pizzas

Valentines day

Vegans

Italian

Desserts
Description
What happens when we put together two culinary pleasures like pizza and chocolate? We'd better don't say a word and let you find out through your taste buds with this chocolate pizza, you'll tell us later… 
Ingredients
Servings for 1
Tablespoon of baking powder
1
Tablespoons of coconut sugar
3
Date caramel or agave syrup
80 g
Preparation
1
Place the flour in a bowl, leaving a hole in the centre.
2
In a glass, mix the yeast with the oil, water and sugar.
3
Place this mixture in the centre of the bowl with the flour and start mixing with a fork.
4
When the ingredients begin to blend, knead for 5 minutes.
5
Shape the dough into a ball and cover it with a cloth in a cool place for 30 minutes.
6
After this time, flatten the dough on a floured surface into a circular shape.
7
Prick the dough with a fork in different areas and bake at 180º for 20 minutes or until golden brown.
8
Remove from the oven and decorate with the chocolate cream, chopped hazelnuts and pistachios and vegan white chocolate.
9
For the chocolate cream, place all the ingredients in the food processor and blend until you obtain a smooth cream with a spreadable consistency.
10
Taste to adjust ingredients to your liking.
Chef's tip
You can spread all over your favourite toppings. Nuts work very well, but you can also use fruit, smashed cookies, anything you can imagine!
Complements
Match your recipe with the best movies and rhythm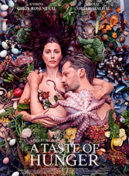 Un bocado exquisito
2021
A taste of hunger
I want to subscribe to the newsletter and
find out all the news
Rate the recipe!
Community assessment
The vote was successful