Shakshuka: easy recipe with eggs and tomato

Hob

Eggs and dairy

Asian

Main dishes
Description
We really enjoy easy and quick recipes, but if we can prepare them using just one tray, like our Pro-Titanium Dual tray, which we use to cook both in the oven and on any hob, we fall in love with food and this Shakshuka. Turn on the hob and preheat the oven, because we are ready to begin with this tasty Shakshuka.
Ingredients
Servings for -1
Teaspoons of powdered chilli
2
Preparation
1
Cut the garlic, onion, and peppers into large portions.
2
Heat the oil in the Teka's aluminium tray and cook the garlic and onion over medium heat first. When the vegetables are tender, add the peppers and cook until the vegetables soften.
3
Add the chopped tomatoes and cook for 10 more minutes over low heat until the tomatoes are almost melted, stirring.
4
Season with salt and pepper, and add cumin, chilli flakes, and paprika. Combine well. Finish by adding a little water and cooking for 30 minutes, stirring to cook the vegetables thoroughly.
5
Crack the eggs on top of the mix and preheat the oven at 180 ºC for 5-7 minutes or until the eggs are cooked to finish the recipe. Remove from the oven.
Chef's tip
Garnish with chopped fresh coriander, and serve with pita bread.
Complements
Match your recipe with the best movies and rhythm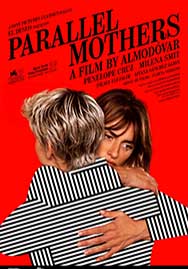 Parallel mothers
2021
Drama
I want to subscribe to the newsletter and
find out all the news
Rate the recipe!
Community assessment
The vote was successful