Spanish omelette with apple trampantojo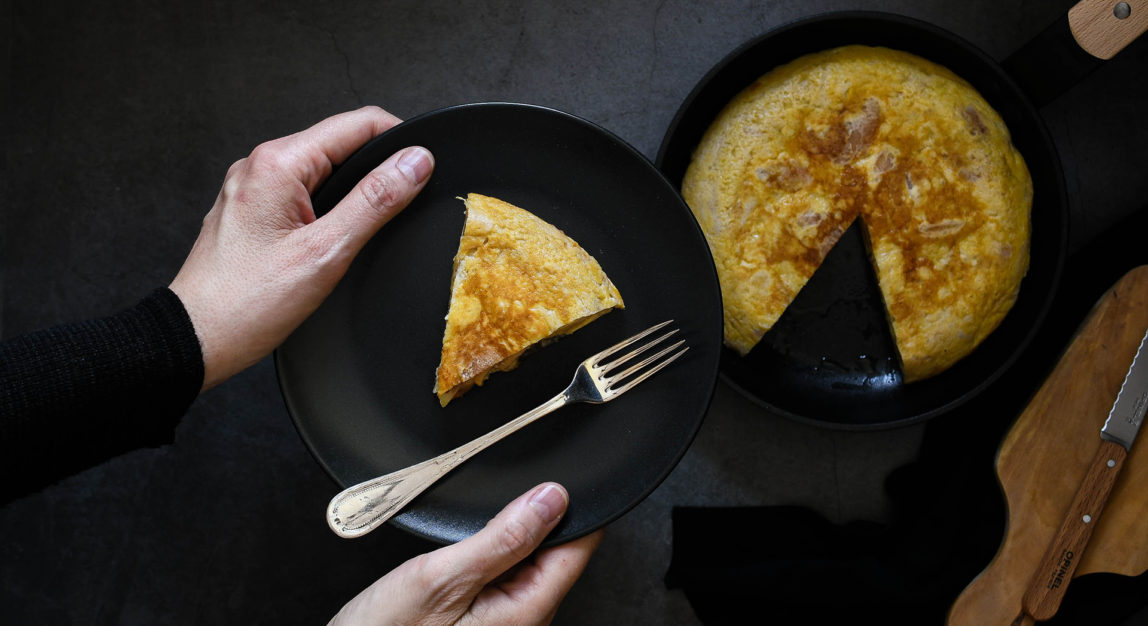 Without oven

Recipe

Eggs and dairy
Carnival

Vegetarian

Spanish

Desserts
Description
We love to disguise food and we have cooked a trampantojos (trompe l'oeil) today with probably the most famous Spanish recipe: tortilla de "patata".
We have substituted the holly potato with other well-known ingredient, apples. A sweet omelette perfect as a dessert and to confuse our palate.
Ingredients
Servings for 4
Preparation
1
Peel the apples, remove the core, and cut into similar size pieces like the traditional potatoes cut for Spanish omelette (that means, cut potatoes into thin to very thin slices).
2
Place the cut apple in a pan with sugar, butter, and the cinnamon stick. Put a lid on and cook over low heat for 20 minutes or until tender. It is important not to overcook the apples and keep the size of the pieces. Once cooked, set aside to cool.
3
Separate egg's whites and yolks. Blend yolks and apples. Whisk whites in stiff peaks and incorporate the mix stirring gently from the bottom to the top to keep the air bubbles.
4
Heat a pan with a 20cm diameter and place some butter at the bottom. Pour the mix and cook over medium to high heat for about 4 minutes. Then, with the help of a plate, flip it. Add some butter again to the pan and cook the omelette on the other side for a couple of minutes.
Chef's tip
You can serve this omelette right away or wait until it is colder, up to you.
Complements
Match your recipe with the best movies and rhythm
I want to subscribe to the newsletter and
find out all the news
Rate the recipe!
Community assessment
The vote was successful