Skull muffins for Halloween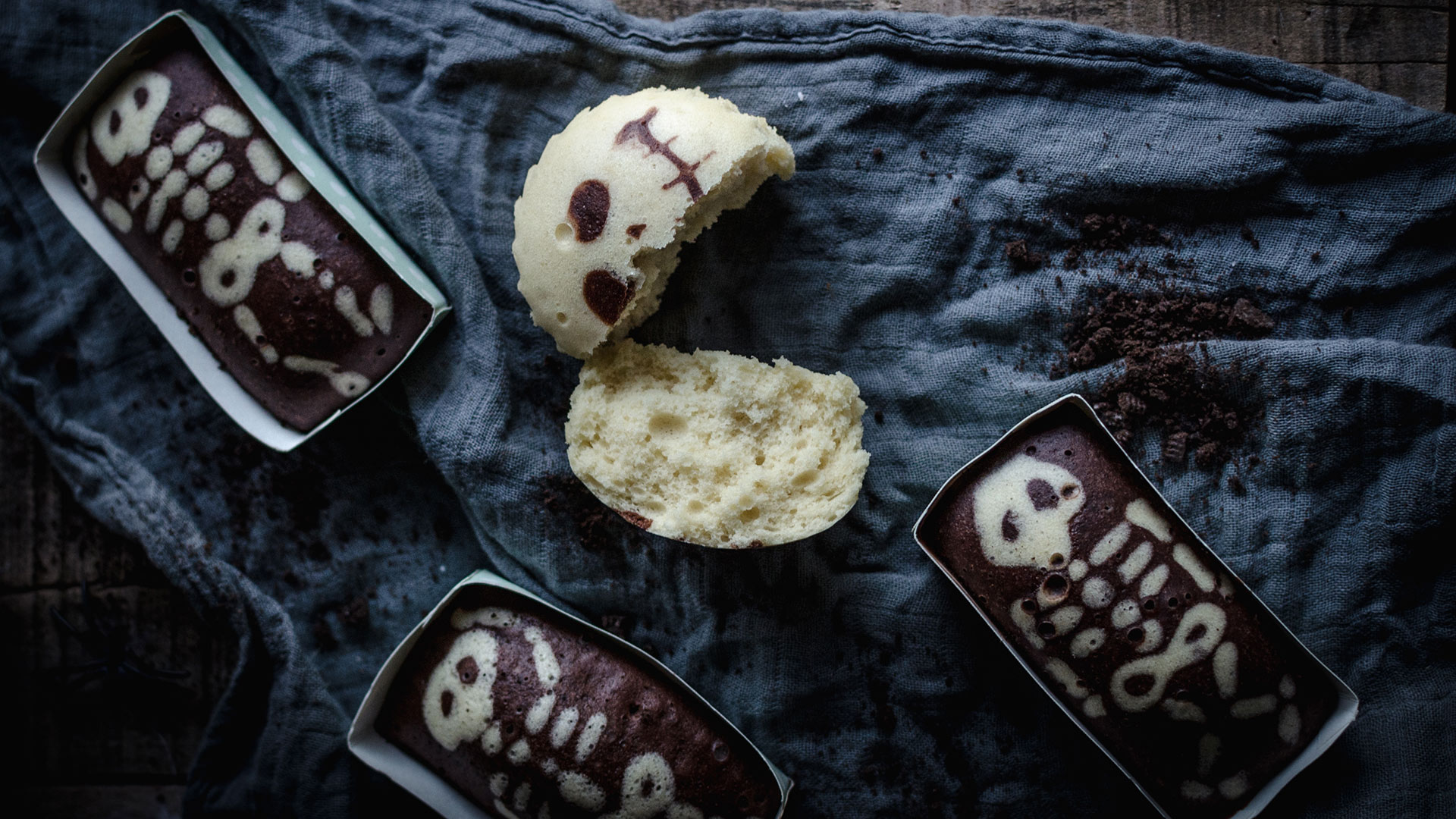 Oven

Recipe

Dessert

Halloween

Desserts
Description
Don't fear to cook these skull muffins. Even though they look spooky, it is a delicious and very funny recipe to celebrate this Halloween differently, at home, and enjoying your cooking on the most gloomy night of the year.
Ingredients
Servings for 8
3 Teaspoons of baking powder
Preparation
1
Sift the flour with the baking powder and the orange zest. Save.
2
Sift the flour with the baking powder and the orange zest. Save. Crack the eggs in a bowl with the sugar and beat with a whisk (better with an electric beater) until the mixture double its size and has a pale colour.
3
Choose a low speed for the electric whisk and add the milk.
4
Add the flour and baking powder with zest mix. Use a silicone spatula to combine.
5
Divide the dough in two different bowls and add cocoa to one of them.
6
Pour this mixture into the muffins molds, fill just 2/3 with the cocoa dough or the white one (depending on the drawing colour we want to use later). Put the other dough in a pastry bag or a squeeze bottle and begin to draw over the dough we already have in the molds. Once the drawings are done, bake the muffins.
7
Place the muffins in a steamer, could be mesh kitchen sieve, into a pot over medium heat that will create steam.
Chef's tip
Check with a toothpick that the muffins are baked, remove them from the oven, and cool over a rack.
Complements
Match your recipe with the best movies and rhythm
I want to subscribe to the newsletter and
find out all the news
Rate the recipe!
Community assessment
The vote was successful