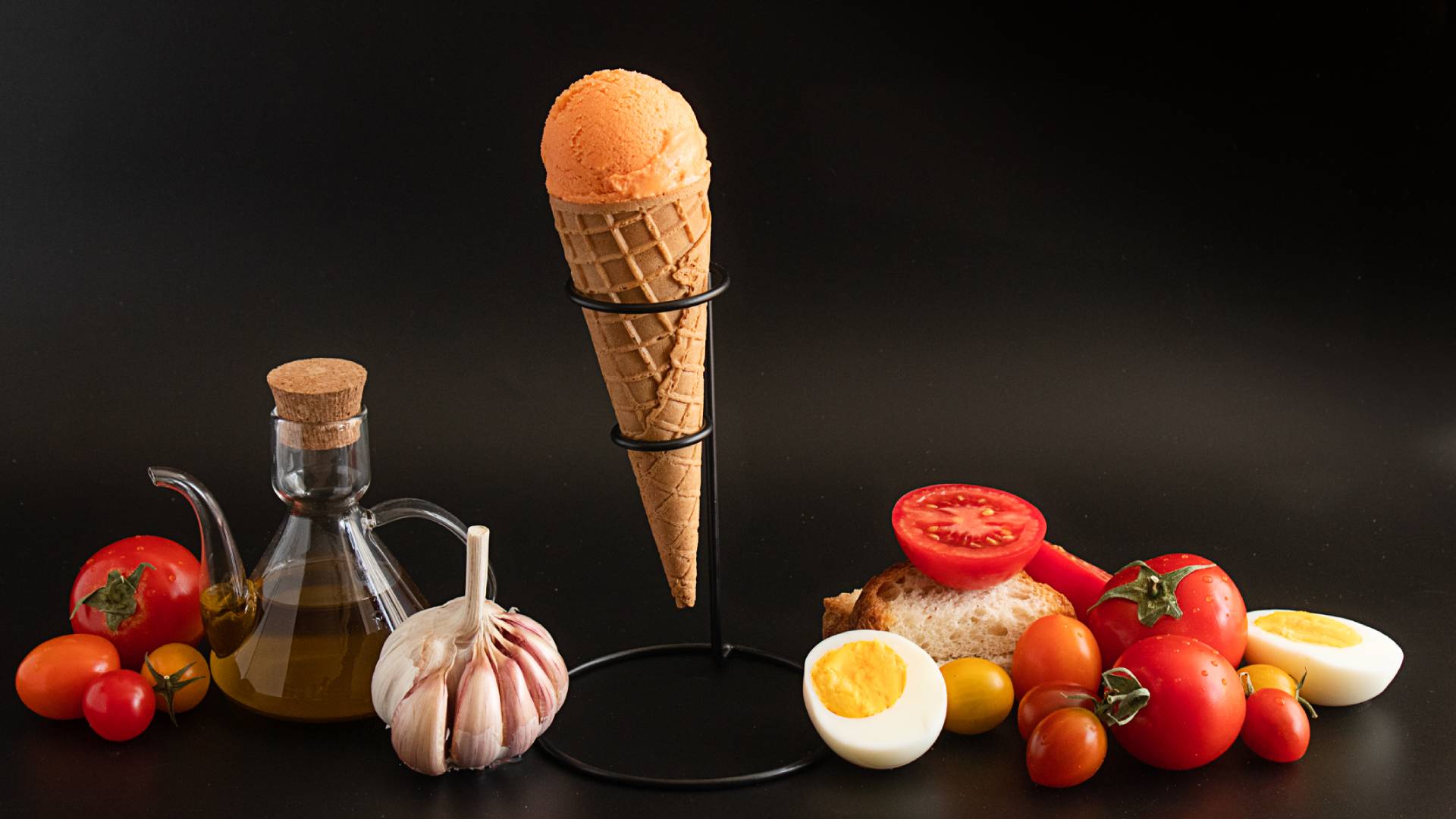 Recipe

Vegetable

Desserts
Description
If you put together two things you really like, the result is not always what you had in mind, like a sandwich of pepperoni and Nutella or a pizza with spaghetti. But sometimes it works. Our devoted cooking scientists focus on finding new and amazing flavours and have found a new way to bring summer to the next step: salmorejo ice cream. There is nothing more summery in Spain than that, not even eating fish on the seashore in Andalusia.
Ingredients
Servings for 2
Extra virgin olive oil
75 ml
Heavy cream (35 % fat minimum)
200 ml
Preparation
1
Soften the breadcrumbs with water for a few minutes.
2
Wash the tomatoes thoroughly, remove the seeds, dice the flesh, and place them inside the beaker of the electric mixer (or you can use a food processor too).
3
Add the breadcrumbs, the clove of garlic, and the vinegar to make a creamy salmorejo. Last, combine it with heavy cream and whisk for a few more minutes.
4
Without ice cream maker: place the cream in a food container suitable for the freezer and freeze. Stir with a spatula or a fork every hour to break up the ice cream. Repeat 4 or 5 times for four hours.
5
With ice cream maker: place the mix in the freezer for 4 hours at least. Then, put the ice cream in the ice cream maker, turn it on and let the ice cream become thicker. It will take around 40 minutes.
Chef's tip
Serve with ham and a hard-boiled egg, chopped.
Complements
Match your recipe with the best movies and rhythm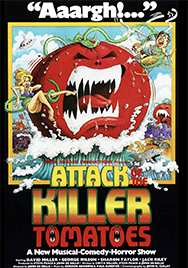 Attack of the killer tomatoes
1978
B-Comedy
I want to subscribe to the newsletter and
find out all the news
Rate the recipe!
Community assessment
The vote was successful