Roasted veggies and mushrooms with creamy polenta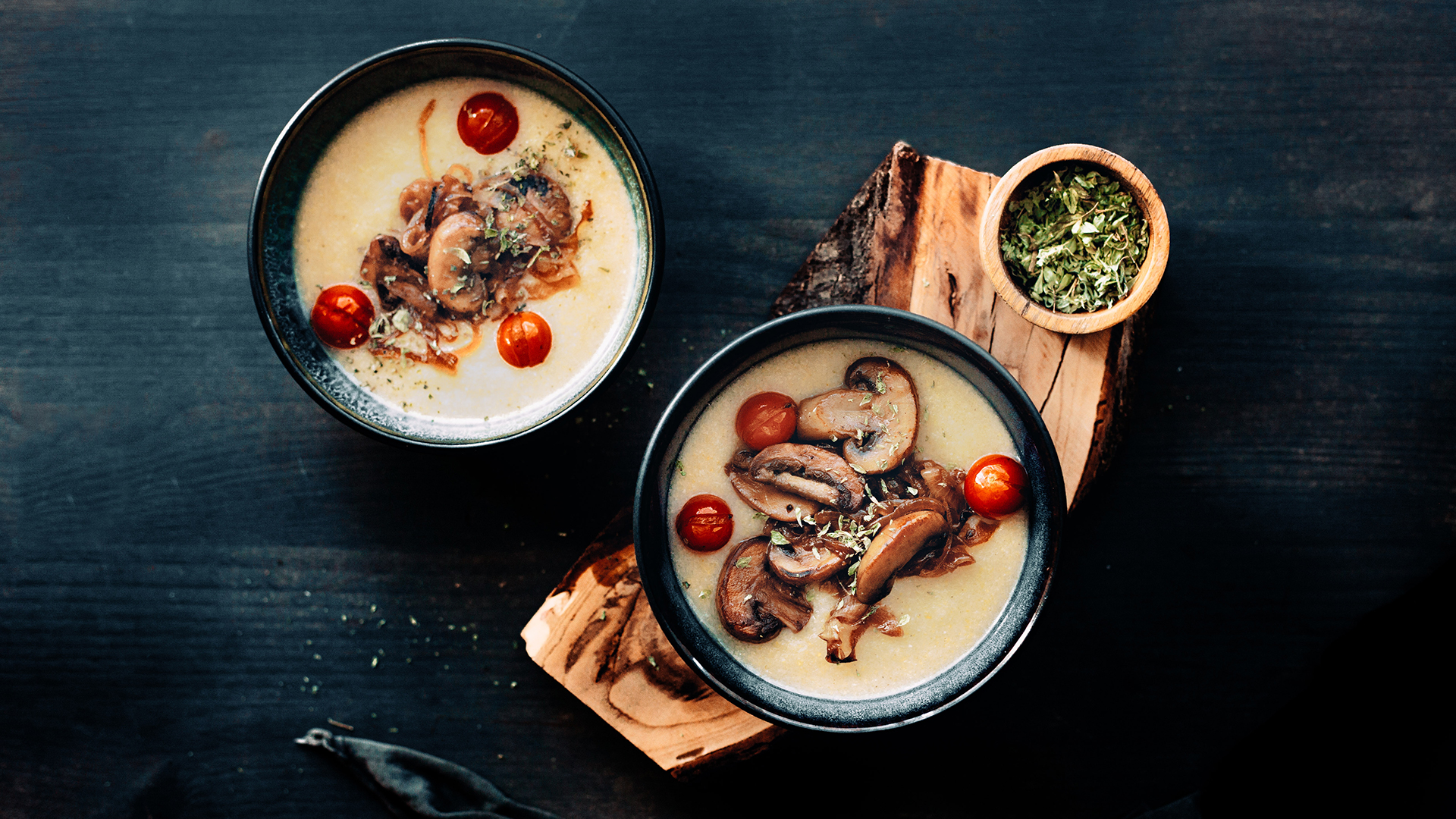 Hob

Recipe

Creams and soups

Vegans

Starters
Description
With the first autumn leaves falling from the trees, the need for creamy, comfort food like soups is back. We're talking about recipes that make you stare at the stove while the bubbles from the hot soup capture your attention and make you feel warm on the outside and warm on the inside with the first spoonful. Today, we introduce our new autumn season with this roasted veggies and mushrooms with creamy polenta.
Ingredients
Servings for -1
Vegetable stock or water
200 ml
Soy drink (without sweeteners)
100 ml
Teaspoon of garlic powder
1
Teaspoon of onion powder
1
Pinch of ground white pepper
1
Dash of extra virgin olive oil
1
Pink salt or similar to taste
Nutritional yeast (optional)
50 g
Ingredients for roasted veggies:
Tablespoons of soy sauce
2
Preparation
1
Wash and cut the mushrooms, wash the cherry tomatoes as well, and slice the onion finely.
2
Place all the ingredients but the tomatoes in an oven platter, add a dash of oil all over, pour the wine and soy sauce, and season with a pinch of salt. Toss well and bake for 30 minutes at 180 °C, stirring occasionally.After 15 minutes, add the cherries.
3
To make the creamy polenta, heat all the liquid ingredients in a pan. Before reaching boiling, add the polenta and the rest of the spices and cook over medium heat for 10 minutes, stirring with a wooden spoon.
Chef's tip
Serve the creamy polenta hot in a couple of bowls and garnish with roasted veggies and oregano.
Complements
Match your recipe with the best movies and rhythm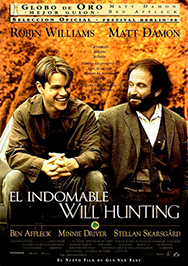 Good Will Hunting
1997
Drama
I want to subscribe to the newsletter and
find out all the news
Rate the recipe!
Community assessment
The vote was successful