Rainbow salad with peanut dressing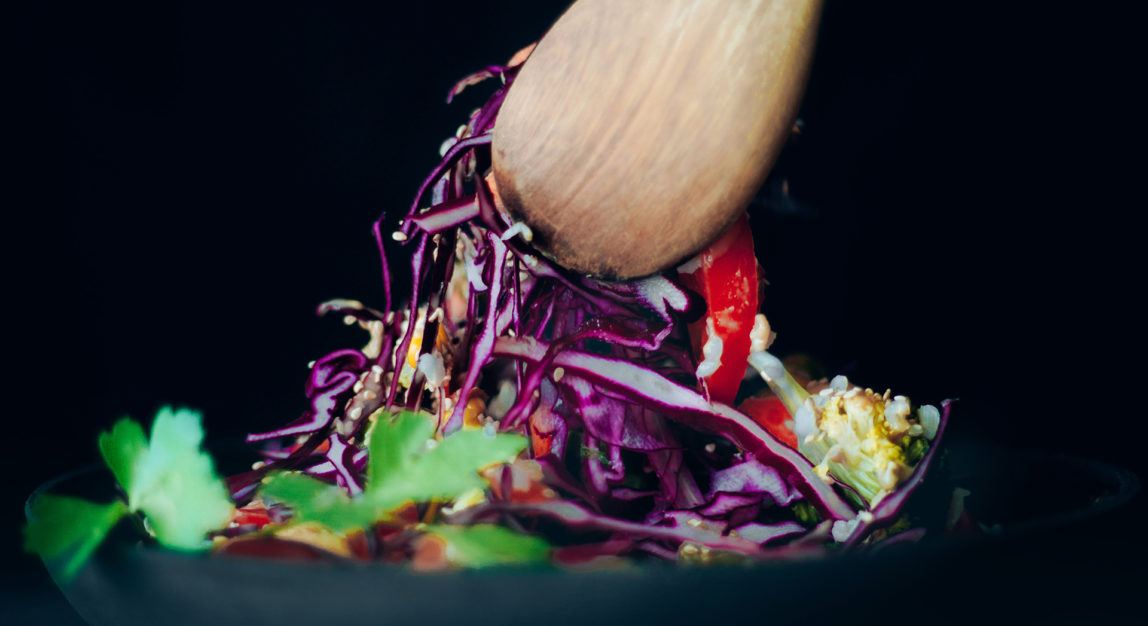 Raw food

Recipe

Salads

Gluten free

Slide dishes
Description
Sunny weather is coming and our body demands healthier and lighter food, and salads know a thing or two about that. So here is a rainbow salad to enjoy with a sunbeam on the face and a cold drink.
Ingredients
Servings for 1
Tablespoons of canned corn
3
Tablespoons of olive oil
3
Tablespoons of peanut butter
2
Tablespoons of soy sauce
2
Tablespoon of agave syrup
1
Preparation
1
Steam broccoli and cut into chunks. Set aside.
2
Chop red cabbage finely and dice the tomato. Slice the carrot to add different textures.
3
Chop the pickles and set aside to mix with the rest of the ingredients.
4
For the dressing, just mix all the dressing ingredients.
5
For the salad, place all the ingredients in a large bowl, add a dash of oil, lemon juice, salt and pepper.
Chef's tip
Add peanut dressing when you have already assemble your rainbow salad,
and enjoy!
Complements
Match your recipe with the best movies and rhythm
I want to subscribe to the newsletter and
find out all the news
Rate the recipe!
Community assessment
The vote was successful