Quinoa and textured soy mini burgers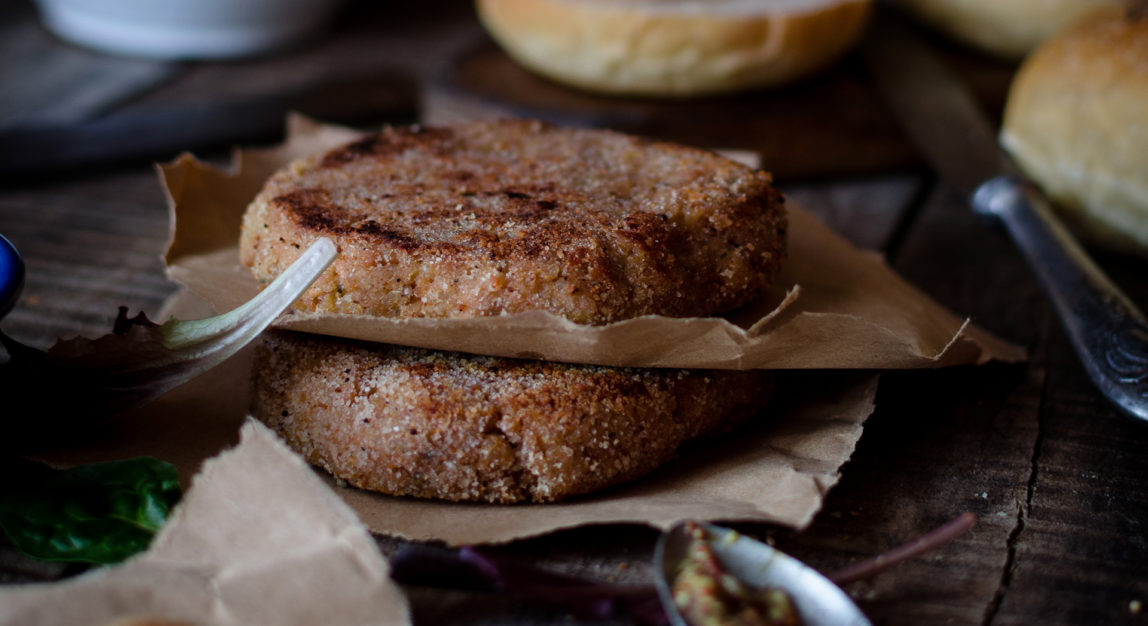 A la plancha

Recipe

Vegetables

Vegans

Main dishes
Description
A dinner plan with a movie plus mini burgers is always welcomed. You choose the partner, and we give you the recipes, the film, and even the soundtrack to be cocky in the kitchen like if you were Beyoncé with an apron. Let's make these vegan mini burgers with quinoa and soy.
Ingredients
Servings for 4
Tablespoon of soy sauce
1
Preparation
1
Wash quinoa in a strainer under cold, running water, rub it with your fingers until water runs clear without any foam.
2
Place a teaspoon of oil in a saucepan and, when hot, add quinoa and roast for one minute or two. This will give quinoa a light taste to nuts.
3
Add water, double than quinoa, and we cook over low heat for about 15 minutes.
4
Meanwhile, cut the onion into small dices (brunoise) and cook it in a pan with a dash of oil over low heat until tender. Then, set aside for later.
5
To hydrate soy: place it in a bowl and pour enough water to cover it. After 10 minutes, when we can see it is hydrated, drain the excess of water. Set aside.
6
When the quinoa is ready, mix it in a bowl with the soy and tender onion, add egg, breadcrumbs, mustard, the clove of garlic (mashed or finely chopped), soy sauce, parsley, pepper and salt if needed.
7
Combine all the ingredients to get a dense dough and form burgers.
8
Next, we can coat burgers with breadcrumbs or just grill them.
Chef's tip
Assemble the burgers with lettuce, tomato, etc. or with some grilled aubergine slices, goat cheese, and fresh sprouts.
Complements
Match your recipe with the best movies and rhythm
I want to subscribe to the newsletter and
find out all the news
Rate the recipe!
Community assessment
The vote was successful