Potato, leek and nuts soup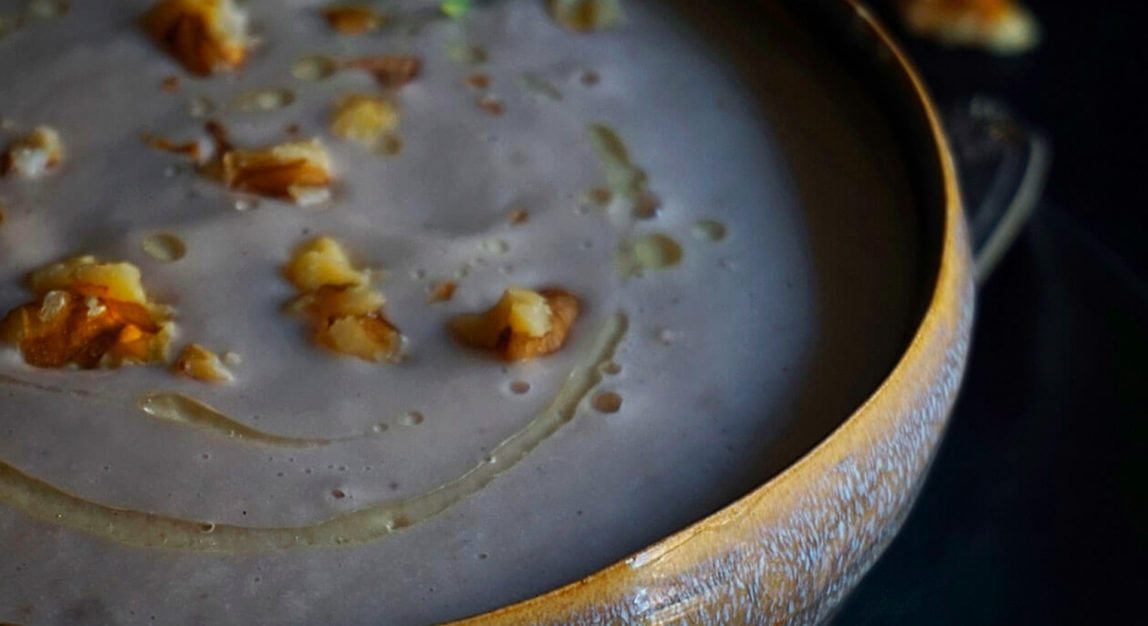 Recipe

Creams and soups
Description
There are recipes that conquer you as soon as you see them and elevate you to another dimension by tasting them. The flavour and texture of the potato and leek soup, also called Vichyssoise, has that superpoder. A soup that can be served cold to enjoy on the remaining hot days. Or hot, if you prefer to start cooking hot dishes again on the coldest days. We give you the recipe, as enjoying this dish it's your choice.
Ingredients
Servings for 1
Ground nutmeg
1/4 teaspoon
Salt and black pepper to taste
Preparation
1
Heat oil in a pan and chop onion and leek. Fry with a pinch of salt until tender. Add diced potato and fry for two minutes.
2
Add vegetable broth, place a lid on the pan. Bring it to a boil until everything is tender.
3
Remove from heat, add nuts and nutmeg. Use a blender to mix. Add salt and black pepper to taste.
4
You can eat this soup cold or hot and add more or less broth. Use this soup also for other recipes. Change nuts for chestnuts or change part of the potatoes for season mushrooms.
Chef's tip
Use this base soup to get different ones. For example: replace nuts with chestnuts or replace half of the potatoes with seasonal mushrooms.
Complements
Match your recipe with the best movies and rhythm
Arrival
2016
Ciencia Ficción. Drama; Misterio. Thriller
I want to subscribe to the newsletter and
find out all the news
Rate the recipe!
Community assessment
The vote was successful