Popcorn with peanut butter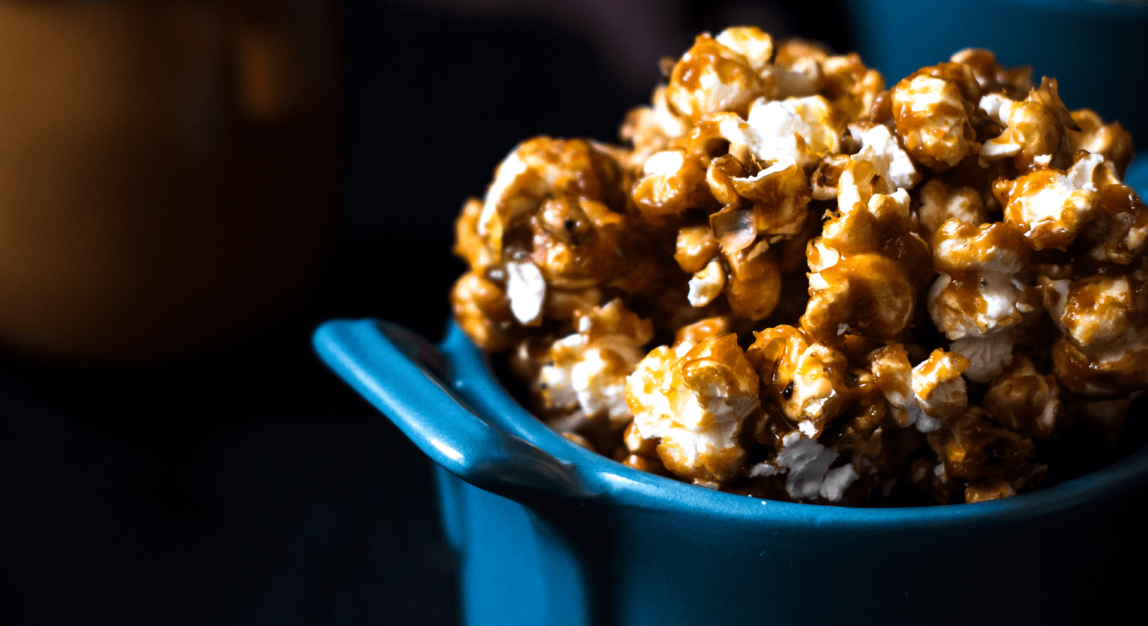 Recipe

American

Snacks
Description
Any plan for today? We suggest one of those Saturday nights at home with a good movie, lights off, volume up, and popcorn in the skillet.
But the secret to our perfect movie nights is that string of peanut butter on the top of every popcorn. We don't need anything else.
Ingredients
Servings for 4
Tablespoons of corn for popcorn
6
Tablespoons of coconut sugar
4
Tablespoons of rice syrup
4
Tablespoons of peanut butter
4
Teaspoon of vanilla extract (optional)
1
Preparation
1
Place a tablespoon of coconut oil in a large pot and heat.
2
When the oil is melted, add corn, place a lid on, and cook over low-medium heat for five minutes or until popcorn is done. Shake the pot gently several times.
3
Meanwhile, put the coconut sugar, rice syrup, peanut butter, vanilla extract, salt, and the rest of the coconut oil in a small skillet.
4
Place over heat and cook for three to seven minutes until it thickens and look like caramel.
5
Pour the caramel over the popcorn and stir well.
6
Place the popcorn in an oven tray with parchment paper and put it in the refrigerator for one hour and a half to harden.
Chef's tip
Take the popcorn and store them in an airtight food container, out of the fridge, for four days.
Complements
Match your recipe with the best movies and rhythm
I want to subscribe to the newsletter and
find out all the news
Rate the recipe!
Community assessment
The vote was successful