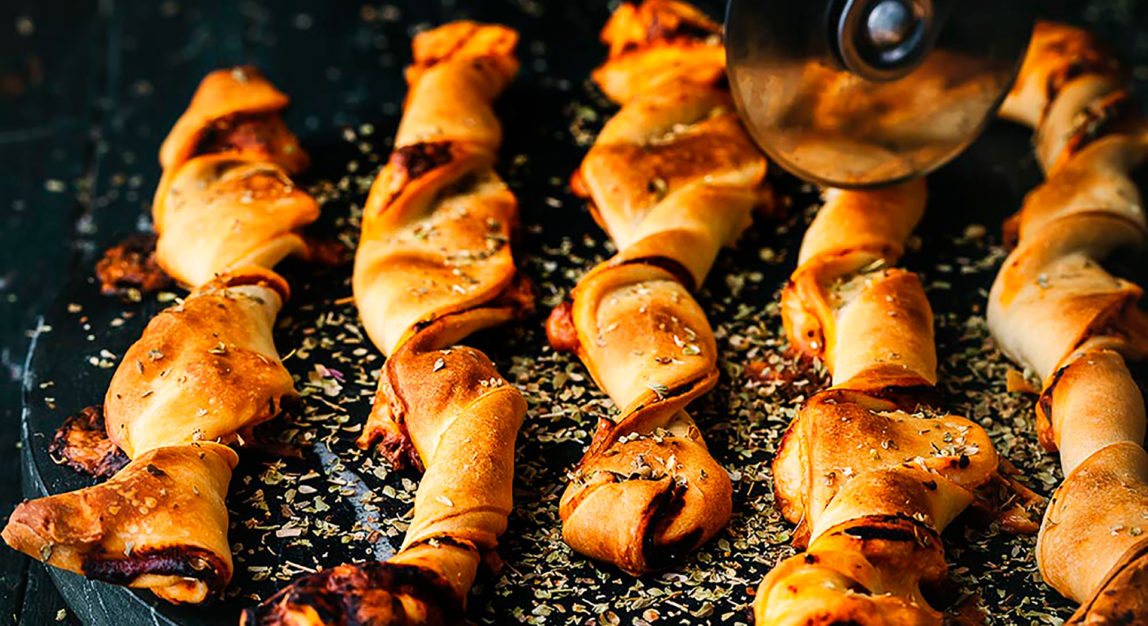 Oven

Bread

Italian

Snacks
Description
Any recipe that tastes like pizza is a winner, that's how it works. Therefore, these pizza sticks are the perfect snack. They are not only crispy, but they are also filling with tomato, oregano, basil, and, of course, creamy mozzarella.
And you can also bring them with you because you never know when you are going to crave pizza.
Ingredients
Servings for 10
Preparation
1
Preheat the oven to 200 ºC.
2
Spread one of the pizza doughs on the worktop. Place the tomato sauce, grated mozzarella and chopped fresh basil on the dough.
3
Spread the other dough on top and roll the rolling pin over it to press it down a little.
4
Cut equal strips of about 4-5 cm and roll each strip into a spiral.
5
Place on a tray lined with parchment paper, sprinkle with the oregano and bake in the oven for about 15 minutes or until the breadsticks are golden brown.
Chef's tip
Once you have rolled the rolling pin over the dough, you can put it in the fridge
for a few minutes so that the dough cools down and it is easier to give the
breadsticks the spiral shape.
You can use different cheeses as well as other ingredients such as ham, bacon,
pepperoni.
Complements
Match your recipe with the best movies and rhythm
I want to subscribe to the newsletter and
find out all the news
Rate the recipe!
Community assessment
The vote was successful