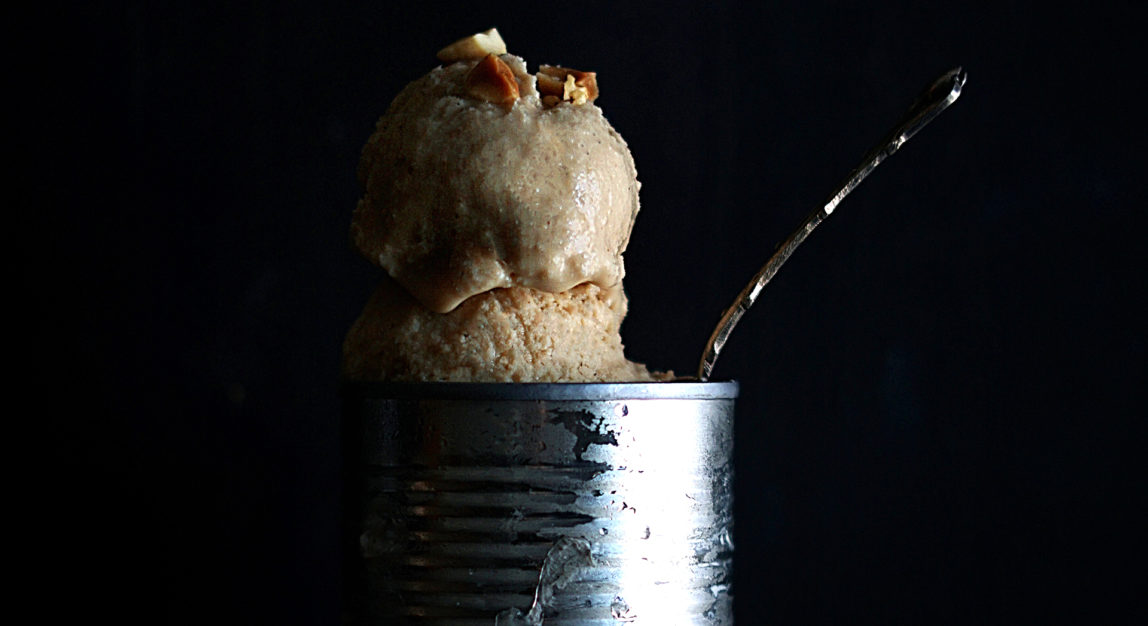 Recipe

Gluten free

Ice cream
Description
Did you already have your first ice cream of summer?
This event is perhaps one of the most relevant ones when summer begins. That first ice cream, that first bite of freshness, and flavour in our mouth, creaminess melting in our hands... It is the starting signal for summer and for all the experiences that come with it. Today, we premiere this season with this 100 % vegan and homemade peanut ice cream.
Ingredients
Servings for 1
Can of coconut milk
400 ml
Preparation
1
Put the milk in a saucepan. Coconut milk provides creaminess, and soy milk contains lecithin, which helps us to emulsify fats better. You can use the one you prefer, but the texture will be affected.
2
Open the vanilla bean, remove the seeds with the tip of a knife, and infuse (seeds and pod) with the milk over low heat. Stir so that nothing sticks to the bottom of the saucepan. Remove from the heat, cover the saucepan with clingfilm and let it stand for 10 minutes.
3
Cook these over medium heat while constantly stirring. When everything has dissolved, remove it from heat. Blend the mixture until it is fine and consistent.
4
Let it cool for a few minutes. From here, there are 3 options:
5
Pour the mixture into pole molds and freeze for 6 to 8 hours.
6
Pour the mixture into a Tupperware box and freeze it, removing it every half an hour / forty-five minutes to stir it well in order to avoid the formation of water crystals as much as possible.
7
Pour the mixture into the ice cream machine. Keep the ice cream for the time indicated in the instructions and freeze afterwards. Using this method, we will obtain a creamier and smooth ice cream.
Chef's tip
You can serve the ice cream with chocolate chips, chopped peanuts, or any other toppings you wish.
Complements
Match your recipe with the best movies and rhythm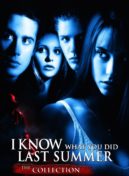 Sé lo que hicisteis el último verano
1997
Horror
I want to subscribe to the newsletter and
find out all the news
Rate the recipe!
Community assessment
The vote was successful