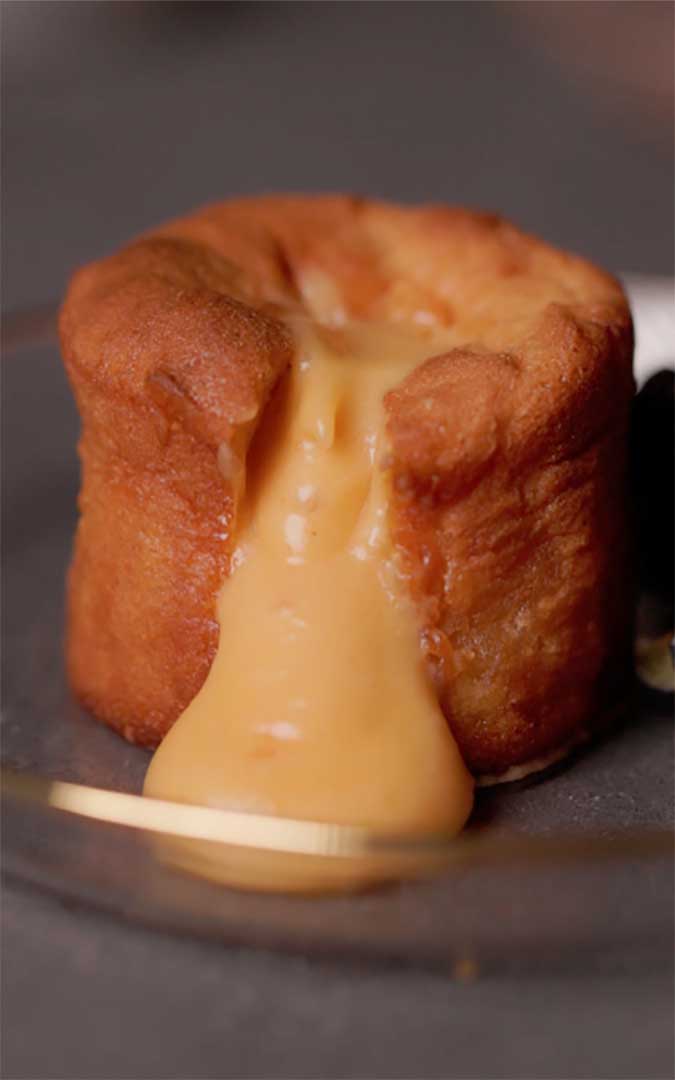 Oven

Recipe

Dessert

Christmas
Description
Coulant dessert is always good, it doesn't matter the filling. In this case, we have chosen some leftovers from Christmas sweets, like nougat, and the result is the perfect dessert to end this year: a nougat coulant. Well, a nougant coolant indeed.
Preparation
1
Beat the yolks together with sugar until light and pale.
2
Melt butter in a saucepan and pour the nougat in a food processor. Grind until you have a soft cream.
3
Combine the nougat cream with yolks with soft movements. Last, beat the egg white and add to the mix.
4
Place the mix in a piping bag and set aside to cool.
5
Line a ring or a mould with parchment paper and butter, and place the cream until ¾ of the mould.
6
Bake for 6 minutes at 190ºC
Chef's tip
Unmould carefully (and with love, always with love) and eat while still hot.
Complements
Match your recipe with the best movies and rhythm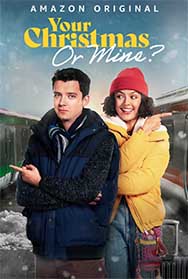 Your Christmas or mine?
2022
Christmas comedy
I want to subscribe to the newsletter and
find out all the news
Rate the recipe!
Community assessment
The vote was successful