Video recipe

Pasta

Asian

Main dishes
Description
Pad Thai has not only become the popular dish in Thailand, but has managed to cross borders to conquer stomachs all over the world. There are many ways to prepare these exotic rice noodles and each one has its own recipe, but today we have prepared the traditional one with prawns and vegetables.
Ingredients
Servings for 1
Tamarind paste
1.5 tablespoons
Peanut butter
1.5 tablespoons
Powdered chili or chili flakes (to taste)
Preparation
1
Start by hydrating the rice noodles for 1 hour in hot water.
2
Prepare the sauce of the Pad Thai by mixing in a bowl the fish sauce, sugar, peanut butter, tamarind paste, chili and a dash of water.
3
In a pan, stir-fry the chopped shallot and the chopped garlic. When they start to brown, add the prawns, soy sprotus and the rice noodles.
4
Add the sauce on top as well as one egg and stir until all the noodles are well soaked in the sauce and the egg has started to set.
5
Serve your Pad Thai with chopped cashews, chili powder and lime and enjoy this exotic dish!
Complements
Match your recipe with the best movies and rhythm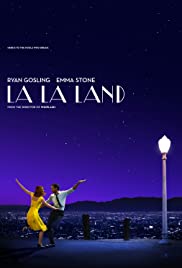 La La Land
2016
Comedia. Drama. Musical.
I want to subscribe to the newsletter and
find out all the news
Rate the recipe!
Community assessment
The vote was successful