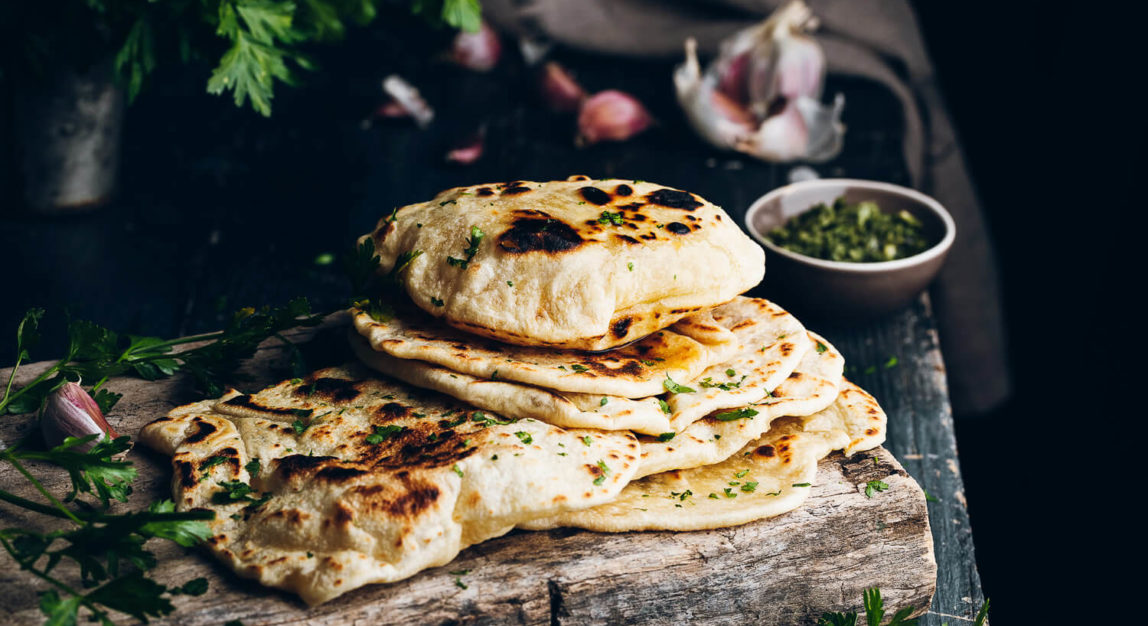 Recipe

Bread

Vegetarian

Asian

Slide dishes
Description
The recipe for homemade bread is the top 3 of the most searched and cooked these days at home. When we have to limit our trips to the supermarket and make the most of all our ingredients, the most basic and simple recipes become of vital importance. Do you dare to cook this simple homemade bread? For this recipe we have decided to cook homemade naan bread in a pan.
Ingredients
Servings for 1
Preparation
1
Pour the sifted flour into a large bowl.
2
Make a hole in the centre of the flour and add the rest of the ingredients.
3
Knead by hand or in a food processor.
4
Once all the ingredients are mixed, roll the dough into a ball, and grease a bowl with olive oil and cover. Let it stand for 10 - 15 minutes in a warm place.
5
Divide the dough into 6 parts, stretch each portion, and roll them out with a rolling pin until they are as thin as possible.
6
Heat a frying pan on the stove without any oil and place the bread in it.
7
When bubbles begin to appear on the bread, turn it over to cook the other side.
8
Repeat the operation with each naan.
9
This bread can be used to accompany any dish, and you can also coat the naans with a dressing of chopped up garlic and parsley together with olive oil in order to add a touch of flavour.
Complements
Match your recipe with the best movies and rhythm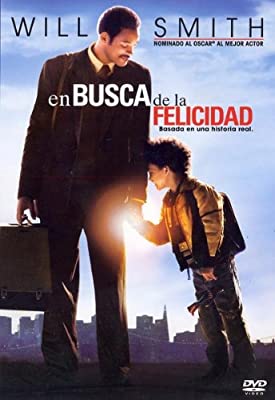 En busca de la felicidad
2006
Drama
I want to subscribe to the newsletter and
find out all the news
Rate the recipe!
Community assessment
The vote was successful