Video recipe

Pasta

Vegetarian

American

Main dishes
Description
Macaroni and cheese or Mac & Cheese is one of the most typical dishes of the United States' gastronomy and perhaps one of the world easiest-to-prepare dishes. Perfect for the little ones to help in the kitchen and enjoy a fun dish of pasta. A small portion will be more than enough as it's very satiating.
Ingredients
Servings for 1
Macaroni or short pasta
1 cup
Whole milk or evaporated
1 cup
Preparation
1
To start preparing these American-style macaroni and cheese, cover a cup of pasta with water and a pinch of salt. Originally, curved or elbowed macaroni is used, but it can also be made with traditional macaroni.
2
Cook pasta for two minutes in the microwave at 800W to cook it. Once this time has passed, stir them and put them in the microwave for two more minutes. If water is missing, you can add some more.
3
When the macaroni is cooked, cover them this time with a cup of milk and cheddar cheese. Stir everything weel so that the cheese is integrated and put the macaroni in the microwave for 30 seconds.
Chef's tip
Once the cheese is melted, add a bunch of ground black pepper, chopped chives, and enjoy your Mac and Cheese piping hot.
Complements
Match your recipe with the best movies and rhythm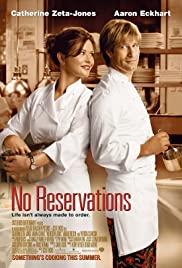 No reservations
2007
Comedia. Drama. Romance.
I want to subscribe to the newsletter and
find out all the news
Rate the recipe!
Community assessment
The vote was successful