Oven

Video recipe

Bread

Breakfast

Snacks
Description
What are the benefits of buying a free standing oven for your countertop? Well, that's right, you can place it on the table, on the countertop, beside the bed in case you need a sandwich in the middle of the night, or wherever you want to. Today, while we were working, we couldn't help but think about these delicious ham and cheese croissants, and the GrandChef was there for our craving. Ready in a minute.
Ingredients
Servings for 2
Preparation
1
Halve the croissants and spread fig marmalade on both sides.
2
Place two ham and cheese slices on each croissant and top with rocket salad. Put the other half of the croissants on top and brush the surface with agave syrup.
3
Sprinkle some sesame seeds all over them and roast in the oven until the cheese melts, for 8-10 minutes at 180 °C, with top and bottom heat. Serve with coffee and orange juice.
Chef's tip
Prepare these croissants for the perfect breakfast and serve with fresh orange juice and fresh brewed coffee.
Complements
Match your recipe with the best movies and rhythm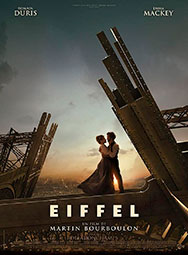 I want to subscribe to the newsletter and
find out all the news
Rate the recipe!
Community assessment
The vote was successful