Espresso cheesecake with oreo biscuits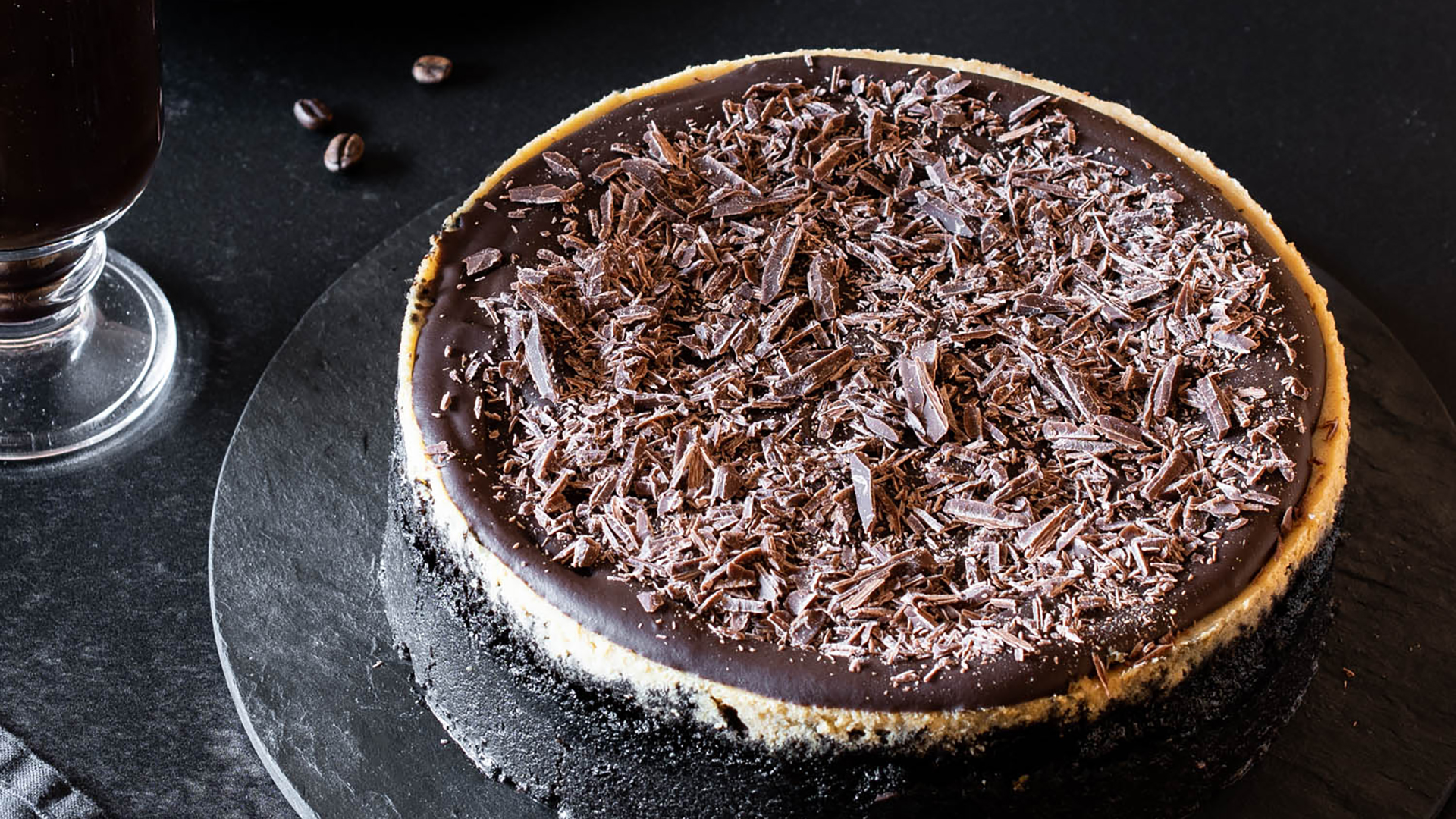 Oven

Recipe

Dessert

Desserts
Description
Why have an espresso with a piece of cheesecake when you can have it all together? That's exactly what we asked ourselves, and the result came in the form of this recipe of espresso cheesecake with an extra crunchy ingredient: oreo biscuits.
Ingredients
Servings for 1
Oreo biscuits or similar
240 g
Teaspoon of vanilla essence
1
Dark chocolate for baking
150 g
Milk chocolate for baking
50 g
Preparation
1
Cover the base and sides of an 18 cm mould with a removable bottom with aluminium foil.
2
Mash and rub the Oreo biscuits with butter.
3
Spread this mix on the bottom of the mould and press it down to make it compact.
4
Place it in the fridge and, in the meantime, we will make the filling.
5
Whisk the cream cheese and sugar until it is soft and without lumps.
6
Combine with the vanilla essence and eggs, and stir gently until well-combined, trying not to add air to the batter.
7
Pour the batter into the mould and place it over a deep oven tray with 1-2 fingers of hot water.
8
Preheat the oven to 160°C with top and bottom heat, and place the tray with the mould inside. Bake for 60 minutes approximately.
9
Remove the mould from the oven and empty the water from the tray.
10
Place the mould back in the oven and close the door to allow the cheesecake to cool inside.
11
Heat the whipping cream in a saucepan and, before it begins to boil, add the dark chocolate, cut into chunks.
12
Remove from the heat and set aside for 10 minutes to allow the chocolate to melt before stirring.
13
Unmould the cheesecake and cover it with a thin layer of chocolate ganache.
14
Make milk chocolate sprinkles by using a sharp knife and garnish the whole top.
Chef's tip
The key for the perfect touch in this cheesecake is to bake it until the top is trembling in the middle, but the rest of it looks firm.
Complements
Match your recipe with the best movies and rhythm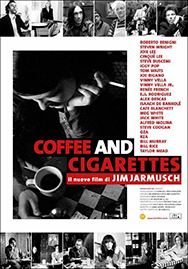 Coffee and Cigarettes
2003
Drama
I want to subscribe to the newsletter and
find out all the news
Rate the recipe!
Community assessment
The vote was successful