Chocolate Magnum, a refreshing "trampantojo"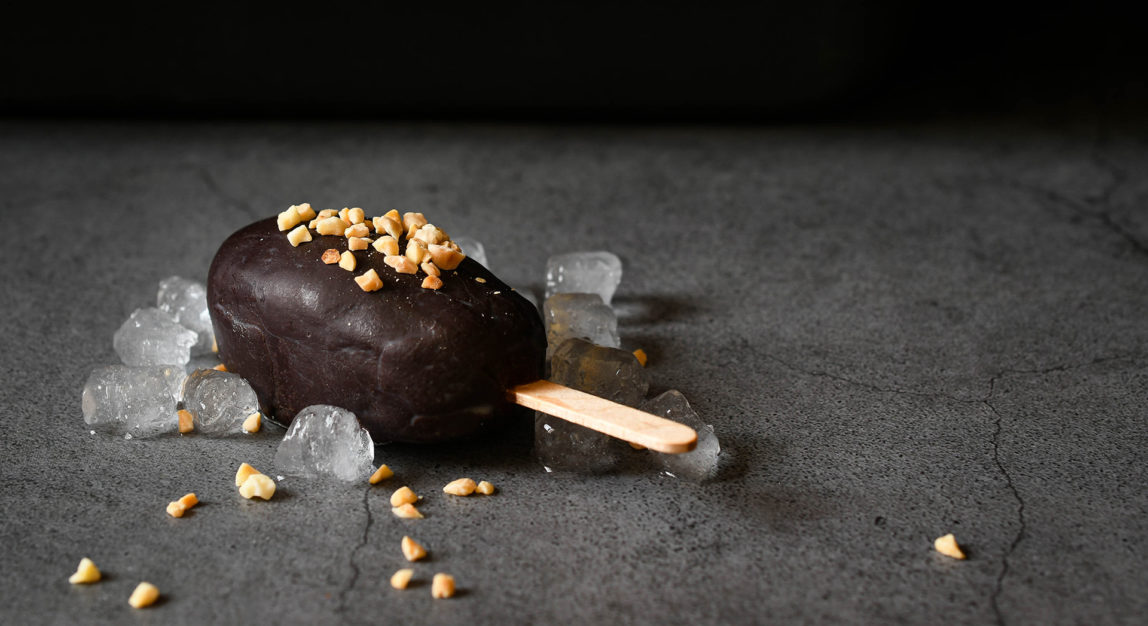 Oven

Recipe

Pastries and sweets

Desserts
Description
Don't let ice and freezing look makes you think what it is not. These ice-creams are cooked in the oven. Right, in the oven, and this appliance has been a partner in crime for this deceptive recipe.
Ingredients
Servings for 12
Butter at room temperature
100g
Preparation
1
Mix flour, baking powder, and cocoa. Set aside.
2
Stir the butter with cream cheese, vanilla essence, and sugar until well-combined.
3
Add eggs constantly stirring, one by one, as well as flour and cocoa. Stir gently to combine all the ingredients.
4
Spread with butter and sprinkle with cocoa 12 silicone moulds for these mini Magnum. Fill in the moulds but don't fill them to the top.
5
Bake in the oven, pre-heated to 180ºC, for 20-25 minutes. Remove from heat and cool before also removing the moulds.
6
Once they are cold, push the sticks in the magnums and store them in the refrigerator for 30 minutes to harden a bit.
7
Heat coating chocolate and water in a pan over low-medium heat, stirring or it will burn.
8
Pour in a tall, thin glass where you can dip the baked mini magnums.
9
Plunge the magnums while you hold the stick to coat them all over. Pull off the chocolate excess and place over parchment paper to cool. Sprinkle some ground almonds all over (optional).
Chef's tip
Serve these fake chocolate Magnums really cold. Store them in the refrigerator until serving.
Complements
Match your recipe with the best movies and rhythm
I want to subscribe to the newsletter and
find out all the news
Rate the recipe!
Community assessment
The vote was successful