Chocolate half spheres with orange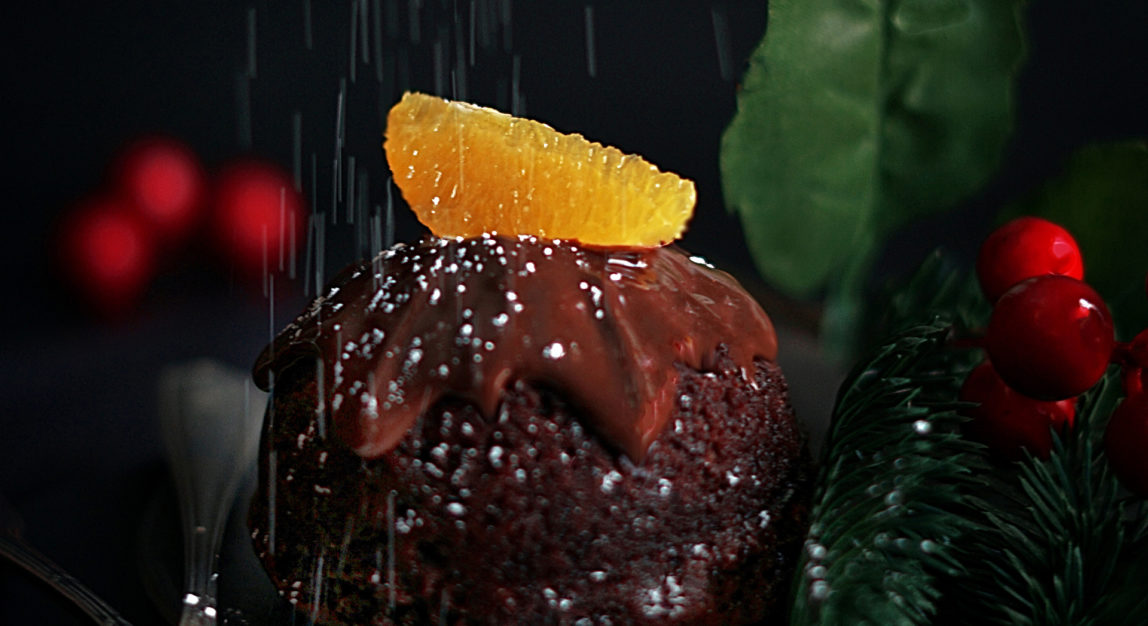 Oven

Pastries and sweets

Christmas

Vegans

Desserts
Description
Hopefully, you saved some room for the dessert. Chocolate half-spheres with orange that look so beautiful they can be part of our Christmas tree. But we definitely prefer them to be on our plate to enjoy its fluffy flavour.
Ingredients
Servings for 6
Wheat or spelt flour
140g
Brown sugar (or any other non-liquid sweetener)
120g
Cornstarch or orange marmalade
10g
Orange juice (for the core)
60g
A drop of orange food colouring
Preparation
1
To prepare the orange core, put milk and orange juice together in a pan with sugar. Bring it to a boil and pour it over the white chocolate and the margarine. Stir to melt the chocolate and blend with a mixer.
2
Spread the dough in an ice tray or a food container and freeze. If you choose the food container, once it is frozen, shape the dough into balls with a teaspoon.
3
Mix all the dry ingredients. Add liquids to dry ingredients and blend to dissolve lumps. Set aside for a few minutes.
4
Fill the rest of the half-sphere mould until half, place the orange core, and fill to the top. You can use another kind of moulds or shape them into cakes.
5
Bake at 180ºC for 28 minutes. Prick with a toothpick and, if it goes out clean, it is ready. When the sponge cakes are cold, remove moulds, and place them on a rack.
Chef's tip
You can decorate this dessert with an orange supreme or confit and serve with a veggie sorbet or ice-cream. You can also prepare the recipe previously and freeze it without the glaze. Take it out of the freezer a couple of hours before serving and heat in the microwave just a bit.
Complements
Match your recipe with the best movies and rhythm
I want to subscribe to the newsletter and
find out all the news
Rate the recipe!
Community assessment
The vote was successful