Chocolate coconut truffles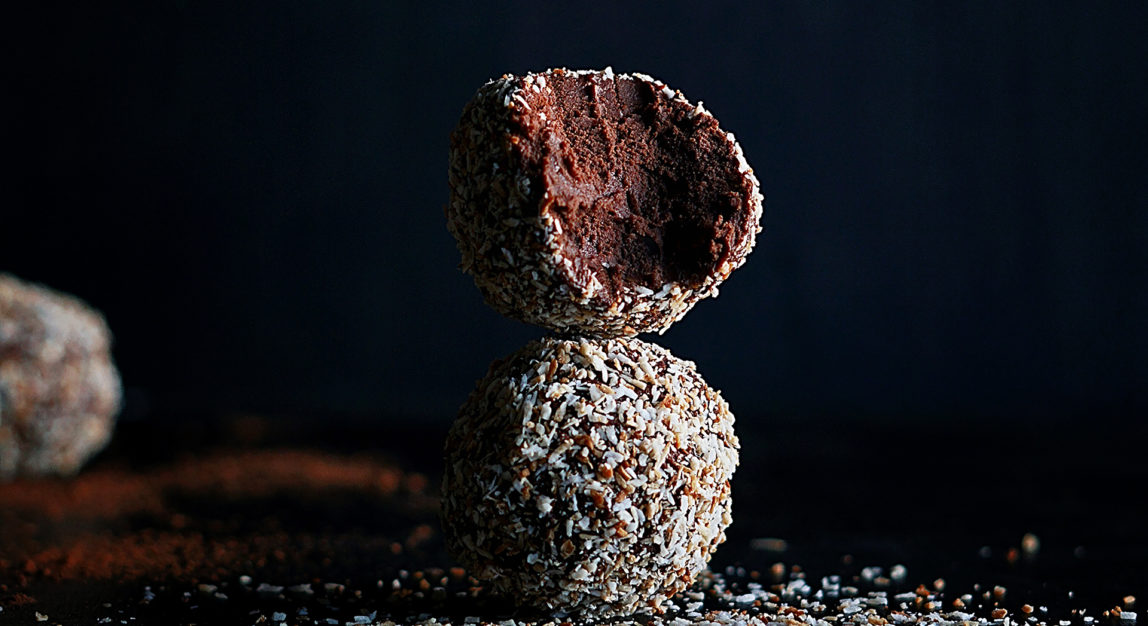 Pastries and sweets

Valentines day

Vegans

Desserts
Description
We are going to tell you the secret to reach eternal happiness. To enjoy the pleasures of life without leaving the kitchen. A bittersweet secret. A secret with a hidden recipe that will make the world stops for a few seconds while it melts in your mouth. Are you ready to know? Then, keep reading and find out how to prepare these irresistible Chocolate Truffles.
Ingredients
Servings for 10
A pinch of vanilla powder
Preparation
1
Melt chocolate using Bain-Marie with the part of the coconut milk that solidifies at the top of the can. We don't want water (you can keep it for other recipes or use it for milkshakes), just the fat layer. To make it easier, place the can for one hour in the refrigerator. The fat will be thicker, and it will separate from the water.
2
Add salt and vanilla, stir, use cling film to cover it and store in the refrigerator for a few hours, but it works better if you use it the next day.
3
Roast the grated coconut in a frying pan until brown. You don't need to use anything else on the pan; stir continuously and be careful, or it will burn. Set aside to cool.
4
Shape bitesize balls and coat with coconut. Be sure to keep your hands chocolate-free, or you will stain coconut, and they look better.
Chef's tip
Store in the refrigerator for one week or in the freezer if you want to cook many so you can get some truffles gradually.
Complements
Match your recipe with the best movies and rhythm
I want to subscribe to the newsletter and
find out all the news
Rate the recipe!
Community assessment
The vote was successful