Chocolate and black beer cake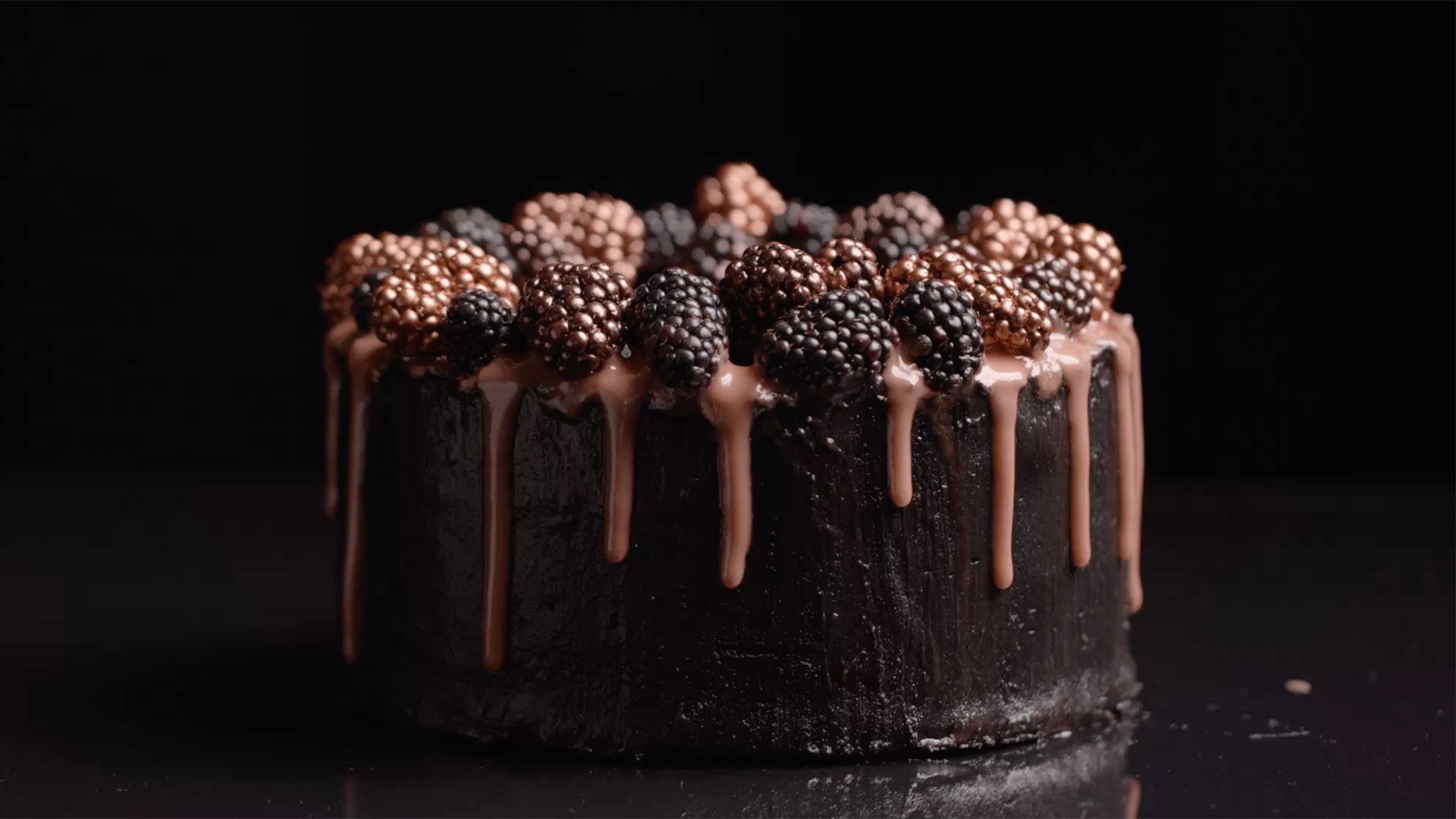 Oven

Video recipe

Pastries and sweets

Desserts
Description
When the elegance of the black matte merges with the power of the copper, recipes like this chocolate and black beer cake emerge garnished with details inspired by Infinity | G1 edition.
Ingredients
Servings for
For the chocolate and black beer sponge cake:
Tablespoon of vanilla extract
1
Teaspoon of baking powder
2 an 1/2
Tablespoon of vanilla extract
1/2
Teaspoons of gel-based black food colouring
2
Gel based copper food colouring
5
Gel-based copper food colouring
Preparation
1
For the sponge cake, preheat the oven to 180°C, grease the mould with butter, and cover the sides and bottom with cocoa. In a bowl, mix the cream and lemon, and put it in a warm place for 30 minutes. Then, add salt and beat until it forms soft, stiff peaks.
2
Mix butter and beer in a pot over low heat. Take the pan off the heat and stir in the cocoa powder and sugar. Combine with the eggs and, when well combined, pour in the beer, mix again, pour it into the mould and bake for one hour.
3
For the buttercream: beat the cocoa powder with the hot water and set aside to cool. Melt the chocolate in the bain-marie until soft and then set aside to cool. Mix the butter at room temperature with salt and icing sugar, using the paddle attachment of the electric mixer.
4
Add the vanilla extract, the black chocolate mix, the melted (cold now) chocolate, and the gel based black food colouring to the butter cream, and combine
5
Cover the cream and place it in the fridge for 30 minutes to let the colour stands.
6
Then, add more food colouring if needed. If it looks grey, place it back in the fridge for one night, add more food colouring the next morning, and wait for 30 more minutes.
7
Assemble the cake surface by placing the buttercream between the sponge cakes. Spread the coating on the surface, top and sides, and sand it flat until smooth. Refrigerate until hardened.
8
For the drip: mix the food colouring and the vodka and, when well combined, incorporate the icing sugar. Mix well and pour on the sides of the cake from the top.
Chef's tip
Finish by garnishing with blackberries and blackberries coated with copper food colouring.
Complements
Match your recipe with the best movies and rhythm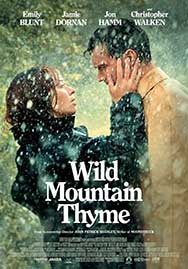 Wild mountain thyme
2020
Romance and drama
I want to subscribe to the newsletter and
find out all the news
Rate the recipe!
Community assessment
The vote was successful