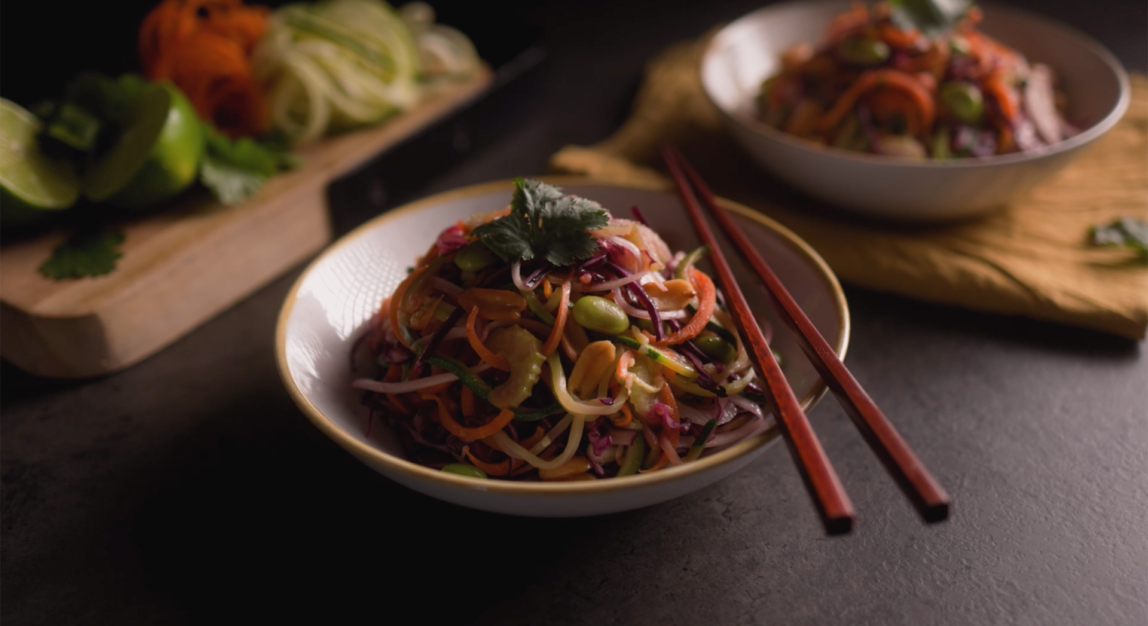 A la plancha

Video recipe

Vegetable

Gluten free

Asian

Main dishes
Description
Today we stir fry a 100 % veggie pad thai, even the noodles are veggie.
If you are the kind of person who likes to make the skillet dance over the hob while stirring fry the veggies, this is the right recipe. A veggie Pad Thai with rhythm and taste made of carrot and courgette noodles and soaked in Asian flavours. Simply amazing.
Ingredients
Servings for 2
Tablespoon of brown sugar
1
Tablespoons of sesame oil
2
Tablespoons of extra virgin olive oil
4
Tablespoons of soy sauce
3
Preparation
1
Cut the courgette and the carrots into thin strips like spaghetti with a proper tool and cook with boiling water with salt for one minute. Drain and set aside in a wok or a skillet.
2
Julienne the red cabbage, spring onion and celery and put together with the rest of the vegetables.
3
Add cooked edamame and roasted peanuts. Stir fry everything for three minutes over high heat, just enough time for the veggies to reach a higher temperature.
4
Make the sauce in a bowl with sugar, sesame and olive oil, soy sauce and lime juice.
Chef's tip
You can dress the vegetable pad thai, serve, and top with some coriander.
Complements
Match your recipe with the best movies and rhythm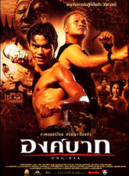 Ong Bak: Muay Thai Warrior
2003
Action
I want to subscribe to the newsletter and
find out all the news
Rate the recipe!
Community assessment
The vote was successful