Chicken with peaches, pesto and burrata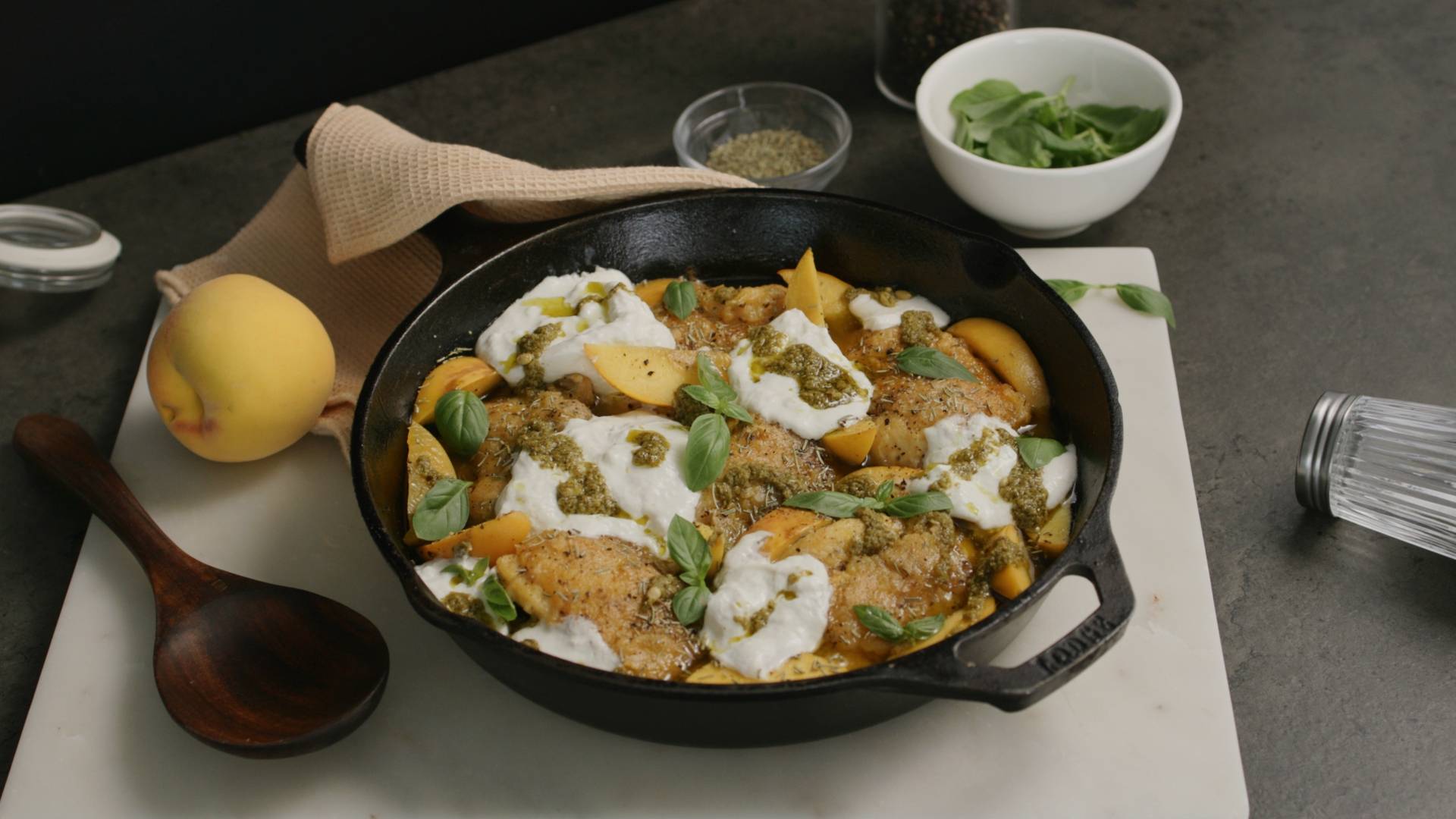 Video recipe

Chicken and other birds

Main dishes
Description
In summer, we love to play with flavours to create fresh and tasty recipes that will win you over from the first minute. With this butter fried chicken with peach, delicious pesto and burrata, we think we've more than met the challenge.
Ingredients
Servings for 4
Lemon juice
3 tablespoons
Dry rosemary
1 tablespoon
Preparation
1
Cut the chicken and toss with salt and pepper.
2
Coat both sides of the chicken thighs with egg and flour, then cook in an iron pan with butter. Cook the non-skin side down until brown.
3
Flip them over and glaze them with butter, little by little, until the chicken is golden brown on the other side and cooked thoroughly.
4
Lower the heat and add the peaches, previously washed and cut into wedges, then the wine, and simmer until the alcohol evaporates.
5
Pour in the lemon and honey and cook for ten more minutes.
6
Remove from heat and season with salt, pepper, and dried rosemary to taste.
Chef's tip
Serve with burrata, stracciatella, pesto, and basil leaves to garnish.
Complements
Match your recipe with the best movies and rhythm
Lazzaro feliz
I want to subscribe to the newsletter and
find out all the news
Rate the recipe!
Community assessment
The vote was successful