Mushroom and chestnut cannelloni

Video recipe

Pasta

Christmas

Vegetarian

Main dishes
Description
The first courses are lighter than the second ones so that your guests can whet their appetites and make room for a more than complete Christmas menu. A small portion of these mushroom and chestnut cannelloni au gratin can be a juicy alternative to surprise at the table this year, don't you think?
Ingredients
Servings for 2
Milk or vegetable drink
500 ml
Preparation
1
We will start with the filling of our cannelloni. To prepare the chestnut cream, boil 500ml of milk with the peeled chestnuts for 20 minutes.
2
On the other hand, sauté the mushrooms with a dash of oil in a pan over medium heat.
3
Once the milk and the chestnuts have boiled, blend the mixture with a mixer until you get a light cream.
4
On a baking tray, with non-stick paper, spread the cannelloni pasta and place the mushroom filling in the centre of each sheet so that it can be rolled up later.
5
To serve, place two or three cannelloni on a plate and cover them with the chestnut cream. Serve cold without baking to enjoy a light dish of Christmas cannelloni.
Complements
Match your recipe with the best movies and rhythm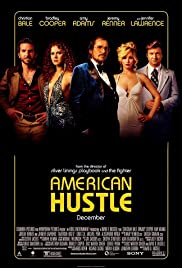 American Hustle
2013
Crimen, Drama
I want to subscribe to the newsletter and
find out all the news
Rate the recipe!
Community assessment
The vote was successful