Camembert cheese fondue with puff pastry

Oven

Video recipe

Christmas

Starters
Description
Can you imagine starting your Christmas menu with this impressive camembert fondue? That's how strong our entrees come. Save this video recipe for a Christmas starter, and prepare the oven for the next ones to come. This year our Christmas menu will be epic.
Ingredients
Servings for 4
Puff pastry round sheets
2
Preparation
1
Roll out one of the puff pastry sheets, spread the marmalade on it, and put the camembert all over. Sprinkle the walnuts to taste on the top.
2
Trim the centre of the second pastry sheet with a circular mould to fit the cheese into it later. We will use the pastry as a rim to the cheese.
3
Cut the cheese into diamonds and place some herbs to taste on the top.
4
Cut the pastry sheets from inside, shaping it like a sun, and braid each piece over itself. Brush with egg wash, preheat the oven and bake at 190 °C for 15 to 20 minutes.
Chef's tip
Serve hot to enjoy melted camembert.
Complements
Match your recipe with the best movies and rhythm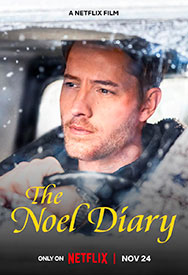 The Noel diary
2022
Christmas
I want to subscribe to the newsletter and
find out all the news
Rate the recipe!
Community assessment
The vote was successful