Apple Crumble Recipe with Blueberry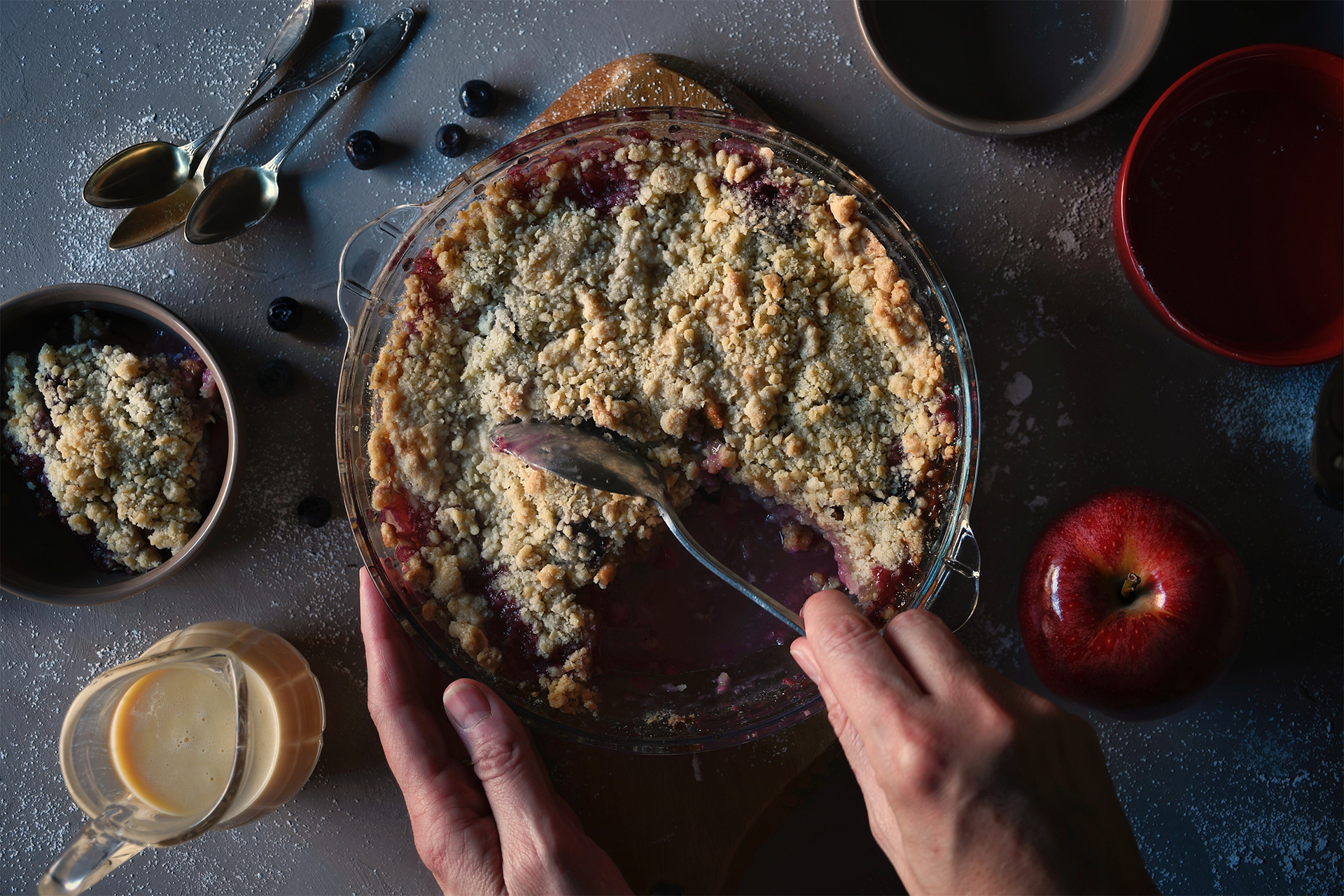 Oven

Recipe

Fruit

Vegetarian

Desserts
Description
Happiness has a name and it's Apple Crumble. This dessert of Anglo-Saxon origin is a real delight and those who try it fall in love with its crunchy taste. If you haven't tried it yet, you already have a plan for this Sunday!
Ingredients
Servings for 1
Cold butter, cut into cubes
60 g
Preparation
1
Heat oven to 190ºC. Then, tip the flour, oat flakes and sugar into a large bowl. Add the cold butter cubes and rub into the flour using your fingertips to make a light breadcrumb texture. Do not overwork it or the crumble will become heavy.
2
Sprinkle the mixture evenly over a baking sheet and bake for 10 minutes or until lightly coloured.
3
To make the fruit compote, peel, core and cut the apples in half and each half in slices.
4
Put the butter and the sugar in a saucepan and melt together over a medium heat. Cook for about 3 minutes until the mixture turns to a light caramel.
5
Stir in the apples and cook for 2 minutes. Add the blueberries and the cinnamon and cook for 2 minutes more.
6
Spoon the warm fruit into an ovenproof gratin dish, cover with the topping, then reheat in the oven for 15 minutes. Serve warm with a little bit of custard.
Complements
Match your recipe with the best movies and rhythm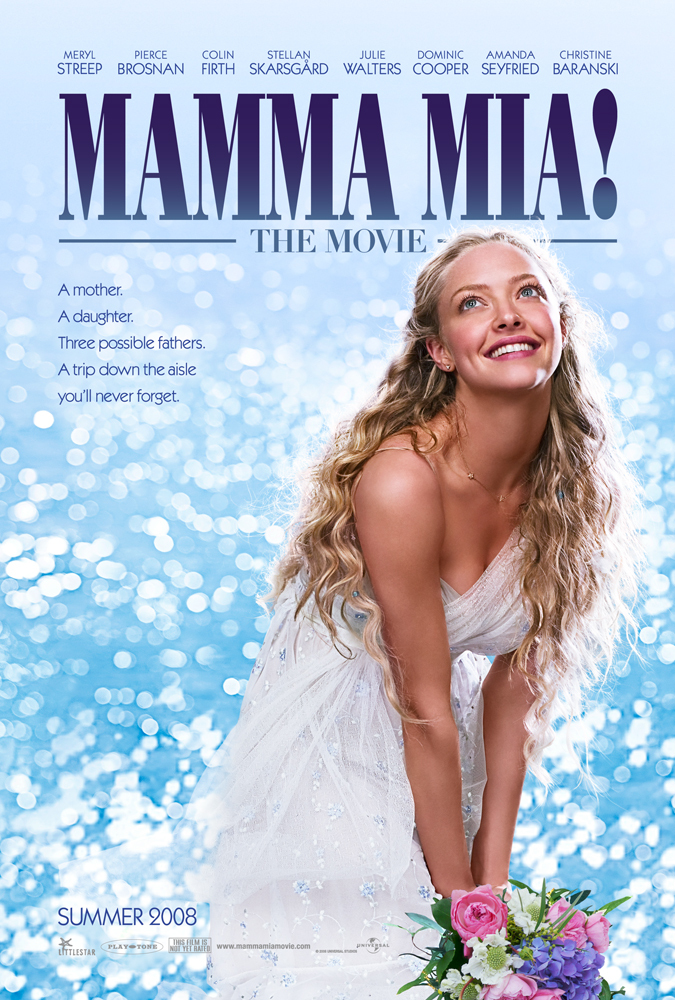 Mamma mia!
2008
Comedia. Musical. Romance.
I want to subscribe to the newsletter and
find out all the news
Rate the recipe!
Community assessment
The vote was successful