Watermelon Tataki Trampantojo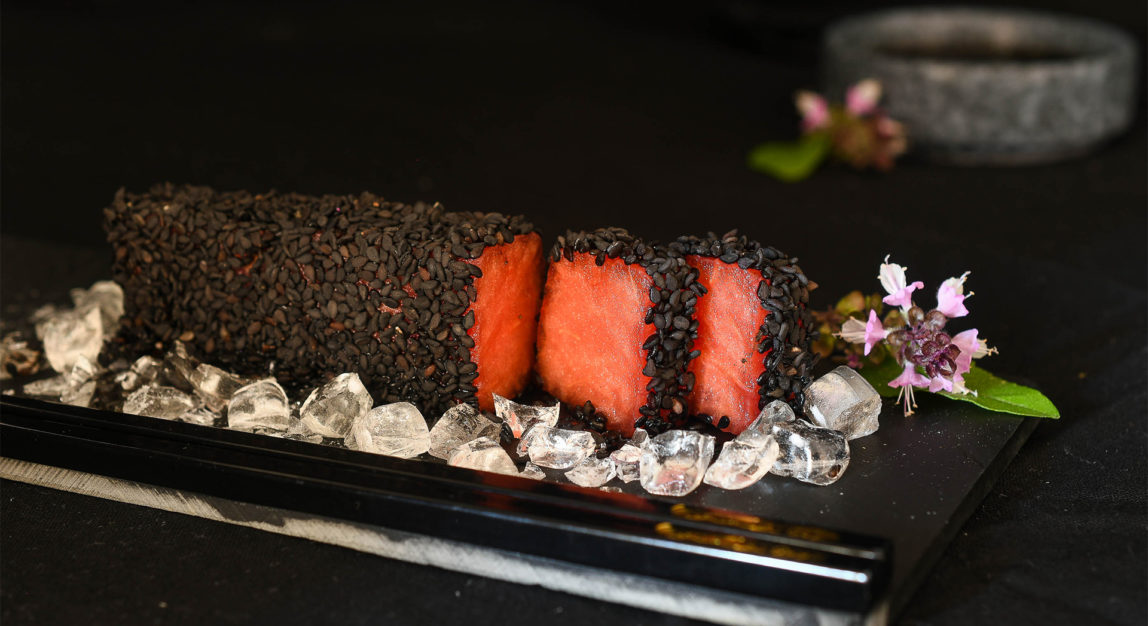 Recipe
Description
We are already at the gates of Autumn and the flavours of Summer are almost forgotten, but we still want to enjoy them a few more days. We know that refreshing recipes don't sound as appealing anymore, but we're sure that the main ingredient of this mysterious tataki will be a treat for your palate. These illusions are creative recipes that try to fool you with their appearance by pretending to be something they are not. When we talk about tataki, the first ingredient that comes to mind is bluefin tuna. Something that inspired us a lot to create this fun recipe with its twin sister visually speaking, the watermelon. And this is how we got this incredible watermelon tataki dessert macerated in pomegranate juice and bathed in caramel sauce. The surprise at the table is assured.
Ingredients
Servings for 1
Pomegranate juice (blackberry or beetroot)
200 ml
Preparation
1
Cut the watermelon in an ingot and macerate with the pomegranate juice for 10 hours until it absorbs it and takes its colour.
2
Choose a small bowl in which the pomegranate juice completely covers the watermelon ingot and place in the fridge.
3
Remove the watermelon ingot from the marinade and cover its four sides with black sesame seeds.
4
Break the mint boiled sweets into small pieces, using a plastic bag and a rolling pin.
5
Cover the base of a serving plate with the sweet pieces and place the watermelon tataki on top (whole or sliced).
6
Serve with caramel sauce.
Complements
Match your recipe with the best movies and rhythm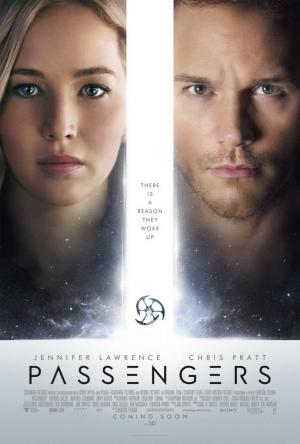 Passengers
2016
Ciencia ficción. Aventuras. Drama. Romance.
I want to subscribe to the newsletter and
find out all the news
Rate the recipe!
Community assessment
The vote was successful