Vegetable Tian with Provençal herbs and tomato sauce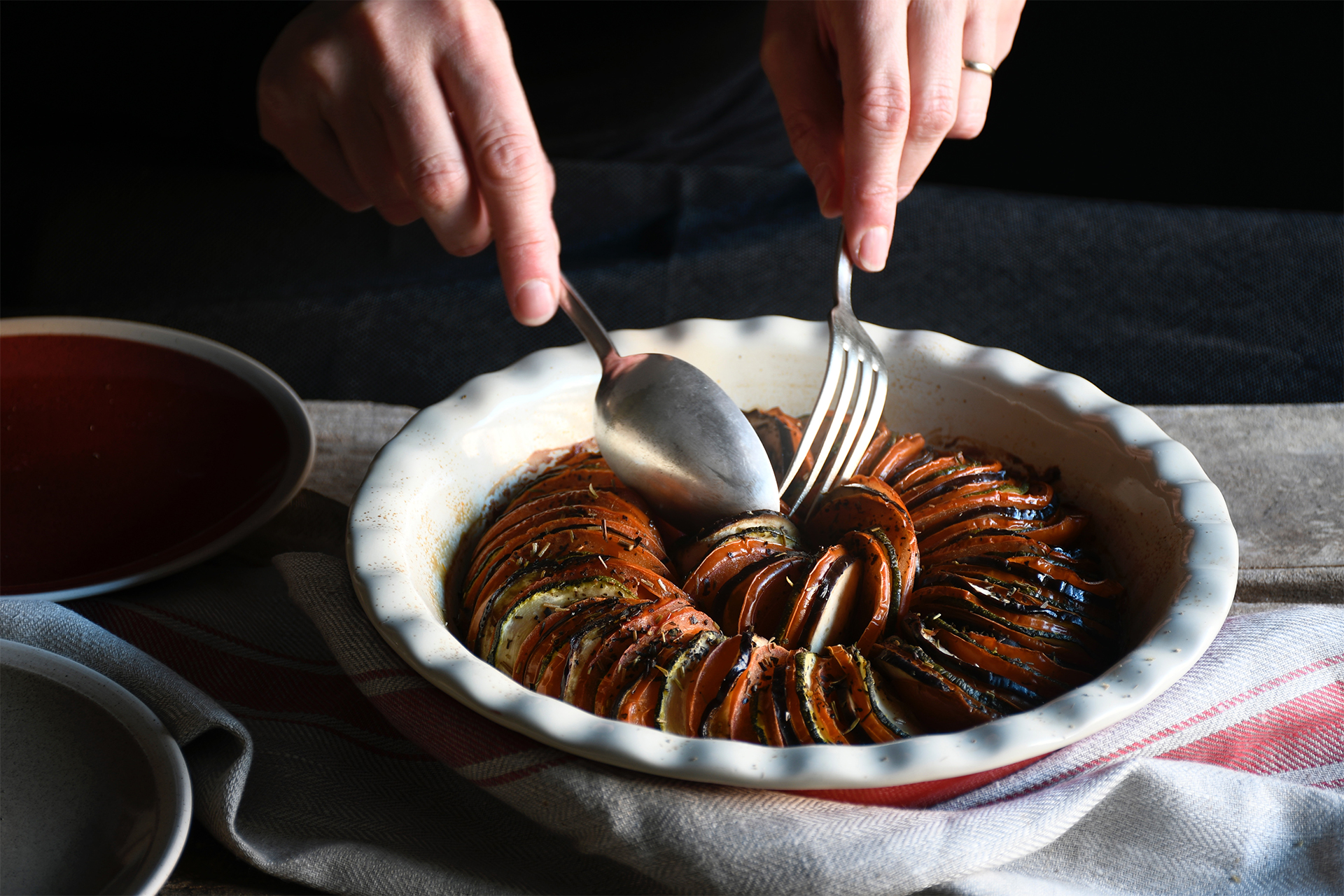 Oven

Recipe

Vegetable

Gluten free

Main dishes
Description
Definitely, eating baked vegetables is more appetizing if presented as a Vegetable Tian with Provencal Herbs and Tomato Sauce. Not to mention its aromatic flavor… The name of this recipe refers precisely to the container where it is cooked. A clay pot that is used to gratinate vegetables and all kinds of food for decades. The Tian can be prepared from almost any ingredient you can think of. A quick and easy recipe because the oven will do the work for you.
Ingredients
Servings for 1
Extra virgin olive oil
30 ml
Parmesan cheese, grated
20 g
Preparation
1
First, heat oven to 200ºC.
2
Wash all vegetables and slice thinly with a mandoline for perfect results. If using a kitchen knife, ensure all slices are equally thick.
3
Grease an oven proof dish with a little olive oil and cover the bottom with the tomato sauce. Layer the vegetable slices on edge around the contour of the dish, alternating the vegetables, then fill up the middle after that.
4
Sprinkle the provençal herbs over the vegetables. Season with salt, pepper and garlic powder to taste and drizzle with the olive oil.
5
Place dish in the oven, covered with foil paper, for about 30 to 40 minutes.
6
Remove the foil paper and spread the parmesan cheese over top. Cook uncovered for 15 more minutes.
7
Let sit a few minutes before serving.
Complements
Match your recipe with the best movies and rhythm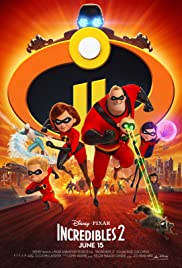 Los increibles 2
2018
Animación. Acción. Aventura.
I want to subscribe to the newsletter and
find out all the news
Rate the recipe!
Community assessment
The vote was successful