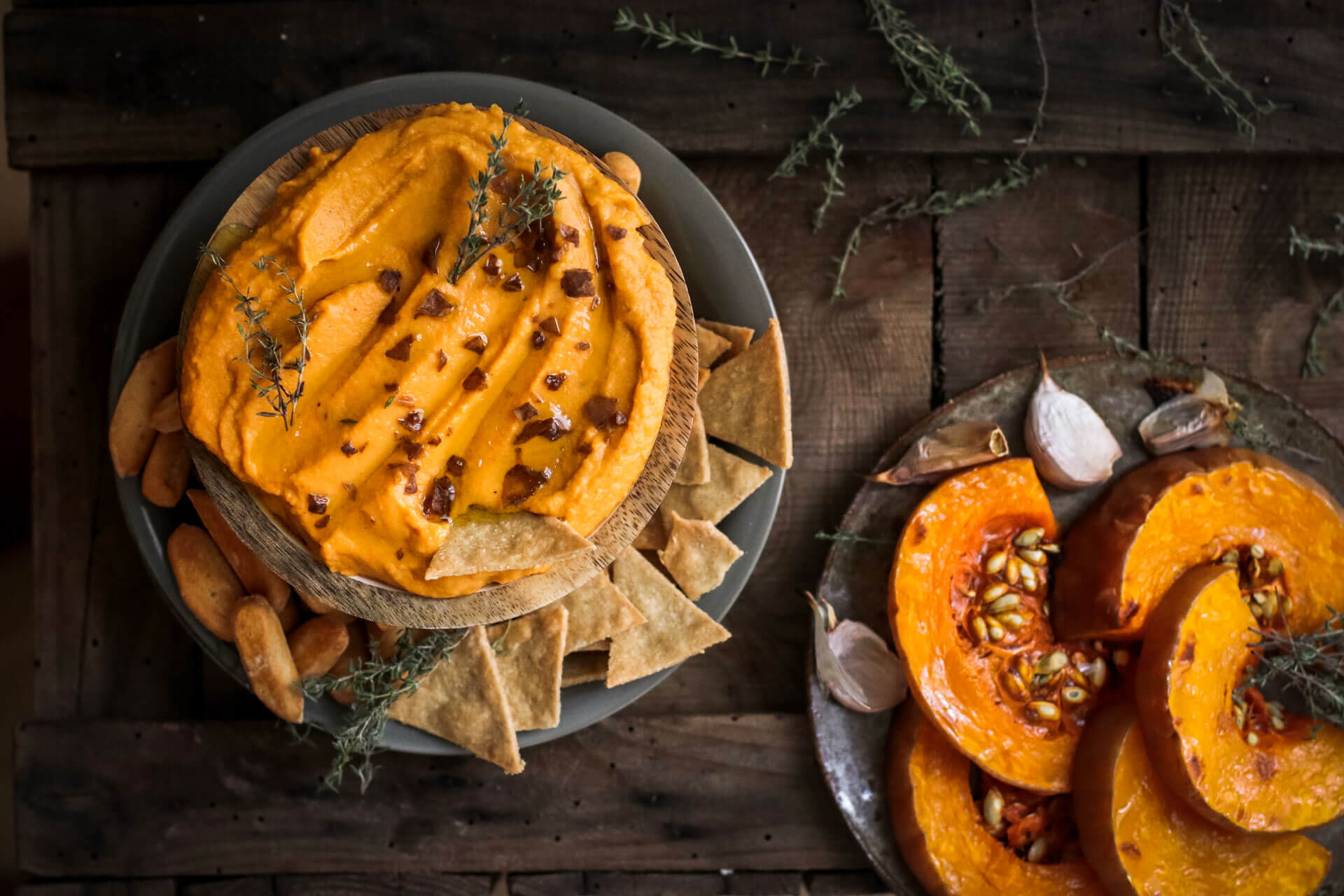 Recipe

Halloween

Snacks
Description
Pumpkins invade our cuisine in October and recipes are transformed to include its delicious taste among the recipe's ingredients. But thanks to this obsession we have found rich and easy recipes like this homemade Pumpkin Hummus. A healthy snack to enjoy any time.
Ingredients
Servings for 1
Extra virgin olive oil
2 tablespoons
Preparation
1
First, we need to roast the pumpkin. Dice it, add the thyme and bake for about 30 minutes in the oven at 200ºC. We can roast garlic at the same time but don't forget to remove before those 30 minutes because they need less cooking time.
2
When the pumpkin is tender, remove from the oven and set aside to cool. Then, weight the pumpkin, and blend in a mixer. Add the rest of the ingredients and blend together until well-combined.
3
If it is too thick for you, just add some water.
4
Serve and decorate with more fresh thyme, sesame seeds, and olive oil.
Complements
Match your recipe with the best movies and rhythm
I want to subscribe to the newsletter and
find out all the news
Rate the recipe!
Community assessment
The vote was successful