Video recipe

Bread

Mexican

Starters
Description
We've all had a craving for pizza at one time or another, but we have run out of flour for the dough or we just want it ready in five minutes. Today, we bring you the perfect solution for preparing pizza in a pan (yes, you read that right). An infallible trick that will calm your cravings and serve up happiness at the table in the form of pizza.
Ingredients
Servings for 1
Preparation
1
Place a wheat tortilla on the board and cover it with a thin layer of tomato sauce and the ingredients you like best. One idea would be: cheese, pepperoni and green pepper.
2
Cook the pizza quesadilla in a non-stick pan over low heat. Cover the pan with a transparent lid to ensure that the pizza it's done just like you want it.
3
When the cheese is melted and the tortilla is crispy, your pizza cooked in a pan is ready.
Complements
Match your recipe with the best movies and rhythm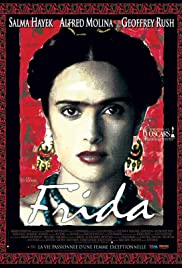 Frida
2002
Biografía. Drama. Romance.
I want to subscribe to the newsletter and
find out all the news
Rate the recipe!
Community assessment
The vote was successful