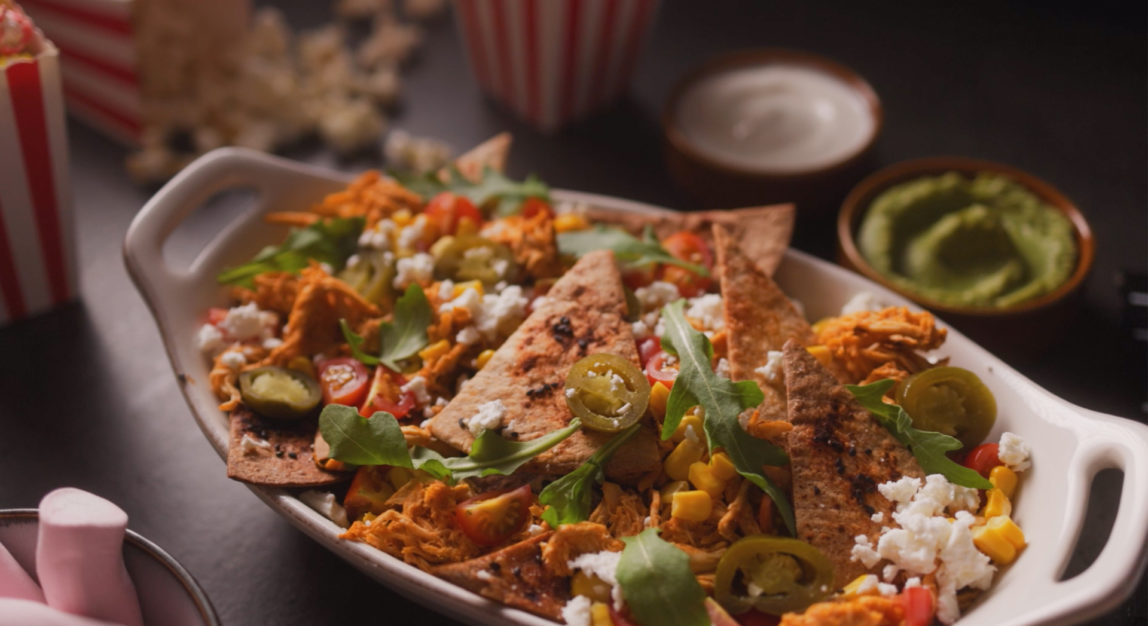 Oven

Video recipe

Mexican

Snacks
Description
Make your night perfect with these movie nachos. An Oscar recipe, crunchy and healthy, made in our brand new AirFry oven.
Ingredients
Servings for 1
Tablespoons of tomato sauce
2
Preparation
1
For the homemade nachos: cut the wraps into triangles and place them neatly on the FryMaster baking tray. Drizzle a little oil, add salt, paprika, and the black sesame seeds.
2
Bake them in the previously preheated oven with the Airfry function at 190ºC for 10 minutes. Leave them in the presentation tray.
3
For the chicken: boil the shredded chicken with the orange juice and reduce. Add the tomato, salt, and spices, stir and cook for 5 more minutes.
4
Serve over the nachos and garnish with the toppings: quartered cherry tomatoes, rolled jalapeños, sweetcorn, feta cheese, and a little bit of rocket. Serve with guacamole, sour sauce, and lime wedges.
Chef's tip
Choose your favourite movie, gather all your friends, and serve these movie nachos for a perfect movie night.
Complements
Match your recipe with the best movies and rhythm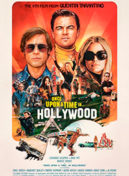 Érase una vez en Hollywood
2019
Thriller
I want to subscribe to the newsletter and
find out all the news
Rate the recipe!
Community assessment
The vote was successful