Video recipe

Creams and soups

Christmas

Vegetarian

Starters
Description
This week it's time to cook the starters of our Christmas Menu. These dishes are served as a transition between appetizers and the main course. That is why it is advisable to choose light recipes, which serve to start heating the palate but not get too much full. Creams are specialists in achieving this effect and it is also enhanced if you play with the flavors, as we have done with this Pear, Leek and Potato Cream. A Christmas treat that shouldn't be missing at your table these holidays.
Ingredients
Servings for 4
Extra virgin olive oil
50 ml
Preparation
1
Slice leeks, peel and dice potatoes. Cut two pear slices, lengthwise, and set aside in a bowl with water. Peel the rest of the pears and dice.
2
In a large saucepan with olive oil, stir fry leeks, potatoes, and diced pear.
3
Cook for a few minutes and add vegetable broth. Cook over medium heat for 15 more minutes, when all the ingredients are tender. Remove from heat, add cream, and use a food processor or similar to purée the soup, until it looks light but creamy.
4
Melt butter in a pan and place the pears until they are golden brown for both sides. Serve soup in bowls and place the pear on the top with some chopped chives.
Chef's tip
When we are cutting the star it is very easy to cut the center too. Try to put a glass or a ring mold in the middle of the dough.
You can use both fresh or frozen raspberries to make the curd.
Save the raspberry curd you don't use for the recipe in the fridge. It will last a whole week.
If you don't find raspberries, just think about any other berries to use.
Complements
Match your recipe with the best movies and rhythm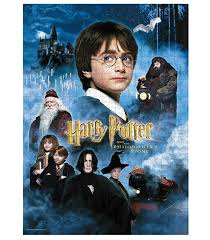 Harry Potter y la piedra filosofal
2001
Fantástico. Aventuras. Infantil.
I want to subscribe to the newsletter and
find out all the news
Rate the recipe!
Community assessment
The vote was successful