Halloween pumpkin chocolate Bundt Cake

Video recipe

Halloween
Description
It is less to arrive Halloween night, the Night of the Dead, All Souls' Eve, Samhain ... It is less for Halloween. If you celebrate this terrifying party and want to become the best afitrión, this recipe Pumpkin Bundt Cake with icing is the perfect icing. Sweeten your night of terror and surprise your guests with a fluffy Halloween pumpkins.
Ingredients
Servings for 1
Vanilla extract
1 teaspoon
Yeast (impeller)
1 teaspoon
Preparation
1
Put the electric mixer in a medium / high speed and beat the butter and sugar until they are whitish and fluffy.
2
Add remaining ingredients and mix until you get a homogeneous mass.
3
Bake at 190 degrees for 10 minutes or until a toothpick inserted in the dough is clean out.
4
While bake pumpkins, melt white chocolate in the microwave for 30 seconds and stain it with orange food coloring.
5
Connect both cakes at the widest part to create the shape of pumpkins.
6
Mix orange pumpkins with chocolate and garnish it with stem and leaf of fondant.
Complements
Match your recipe with the best movies and rhythm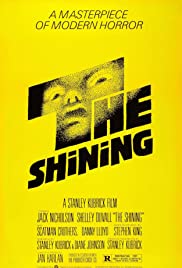 El resplandor
1980
Drama. Terror.
I want to subscribe to the newsletter and
find out all the news
Rate the recipe!
Community assessment
The vote was successful