Chocolate sphere, the 5-star Carnival dessert

Refrigerator

Recipe

Fruit
Carnival

Desserts
Description
Carnival is here and this year it comes disguised as a luscious dessert. A masked, chocolate sphere, hiding a funny Carnival dessert, to bring joy and fun to your kitchen.
Ingredients
Servings for 1
Preparation
1
Shape a sphere by blowing a balloon and save for later.
2
Melt the chocolate using bain-Marie at low temperature. Pour the melted chocolate in a bowl to cool.
3
When it is warm and thick, plunge the balloon, coating it with chocolate but leaving free the upper side. Allow the chocolate on the balloon to drip away.
4
Place the balloon on a bowl, resting on the chocolate-free part, and wait until solidified. You can also place it in the refrigerator to do it quicker.
5
When the chocolate is ready, prick the balloon and remove the plastic pieces carefully.
6
Place the coulant on a plate, add an ice-cream ball and cover with the chocolate sphere. Add some red berries around.
7
Heat the caramel sauce in the microwave and pour it over the chocolate sphere so it melts and you can see what is inside.
8
Last, sprinkle some edible glitter all over.
Chef's tip
Before pricking the balloon, be sure chocolate is completely solid already, or you it will be raining chocolate (instead of men) in your kitchen.
Complements
Match your recipe with the best movies and rhythm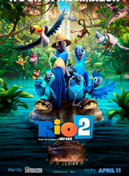 I want to subscribe to the newsletter and
find out all the news
Rate the recipe!
Community assessment
The vote was successful