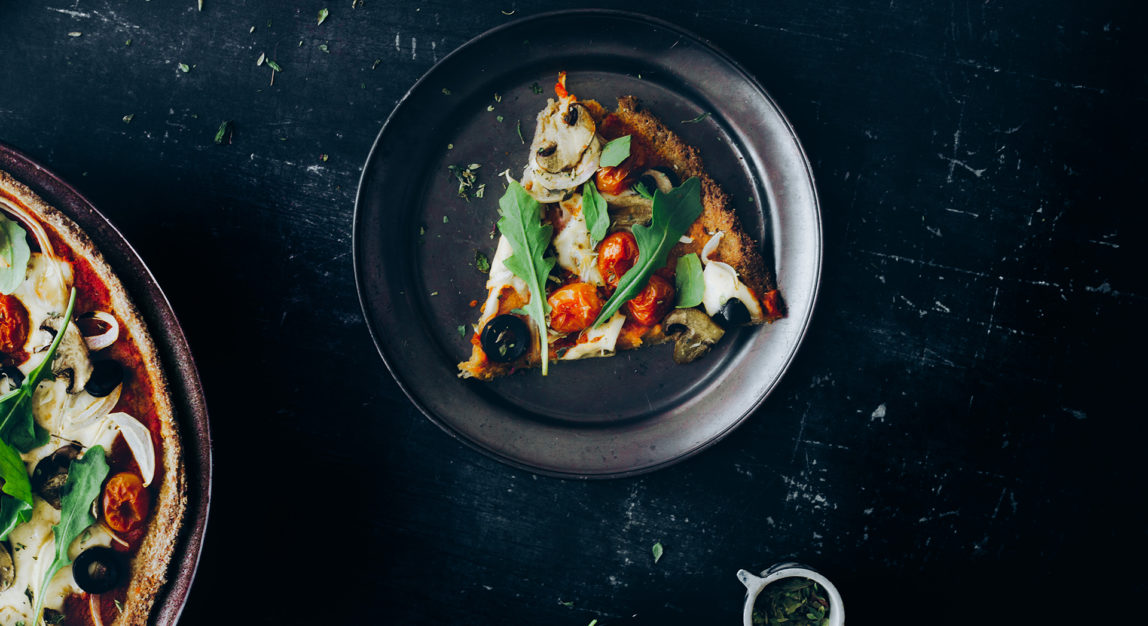 Oven

Pizzas

Vegans
Description
Yes, healthy food fashion has reached the pizza world too. Even though we love pizza madly, we must admit it is not in the top 5 of the healthiest recipes on a Friday night.
But when a door of an oven closes, the door of a refrigerator opens, the door of the vegetable drawer, to be more precise, where we can find the cauliflower to make this healthy pizza dough 100% vegan.
Ingredients
Servings for 1
Tablespoon of chia seeds
1
Tablespoons of nutritional yeast
5
Preparation
1
Wash and cut cauliflower into pieces.
2
Place in a steamer and cook for 20 minutes.
3
Mix chia seeds with six tablespoons of water and set aside to gel. In this way, we can make an ingredient similar to eggs to improve the texture of the dough.
4
After 20 minutes of steaming, remove from heat and set aside for 5 minutes to cool.
5
Blitz it in a food processor.
6
Put the cauliflower on a clean cloth, wrap it, and press with your hands several times to drain as much water as we can.
7
Then, place the cauliflower in a bowl. Add the chia gel and the flour.
8
Blend with a hand blender until you have a smooth dough, not too wet, so you can add some flour and knead it with your hands.
9
Shape the mixture into a ball and let it rest for 30 minutes.
10
Flat the dough over an oven tray with parchment paper and some oil and shape it as you wish.
11
Bake it at 180ºC (preheat the oven previously) until the dough is golden brown.
12
Remove from the oven, garnish with tomato sauce, mozzarella, mushrooms, cherry tomatoes, and black olives, and bake for 20 more minutes.
Chef's tip
For a different touch, remove from the oven, sprinkle dry oregano over it, and garnish with fresh rocket (arugula) leaves.
Complements
Match your recipe with the best movies and rhythm
I want to subscribe to the newsletter and
find out all the news
Rate the recipe!
Community assessment
The vote was successful