Beer marinated T-bone steak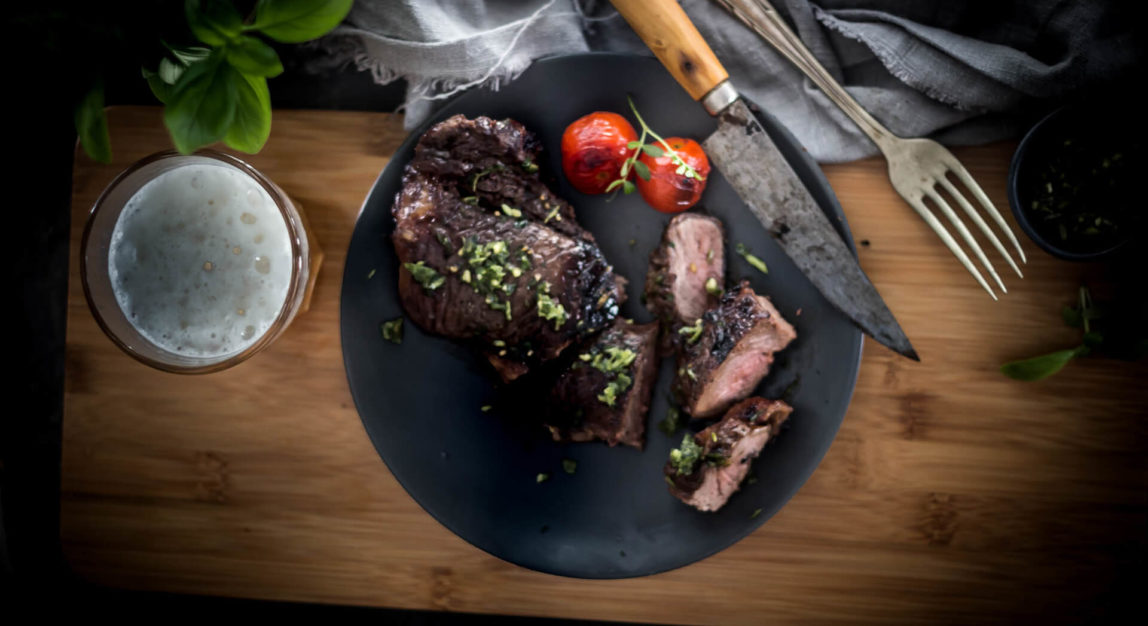 Oven

Recipe

Meats

Main dishes
Description
Today is the day when we put on our meat special apron because we cook this T-bone steak marinated with beer without leaving our kitchen. Don't panic: it is clean and safe. There is no smoke nor fire in the kitchen. However, we do have cooked this grilled T-bone with the perfect doneness thanks to the SteakMaster oven. The exclusive SteakGrill reaches a temperature of up to 700ºC, and together with the iron cast grid, it helps you cooking grilled meat with restaurant quality.
Ingredients
Servings for 1
Preparation
1
Make the honey beer by cooking beer and honey together in a saucepan and heat for 15 minutes.
2
Add salt and pepper to the T-bone. Sear a bit the T-bone in a skillet with olive oil.
3
Preheat the oven to 190ºC, brush the T-bone with honey beer and cook for 10 minutes.
Chef's tip
If you are going to cook this T-bone in your new SteakMaster oven, place the meat on the special iron cast grid for the right and evenly searing of the T-bone. Select the personal cook assistant, follow the instructions to finish, and enjoy.
Complements
Match your recipe with the best movies and rhythm
I want to subscribe to the newsletter and
find out all the news
Rate the recipe!
Community assessment
The vote was successful