Asian style aubergines with cane syrup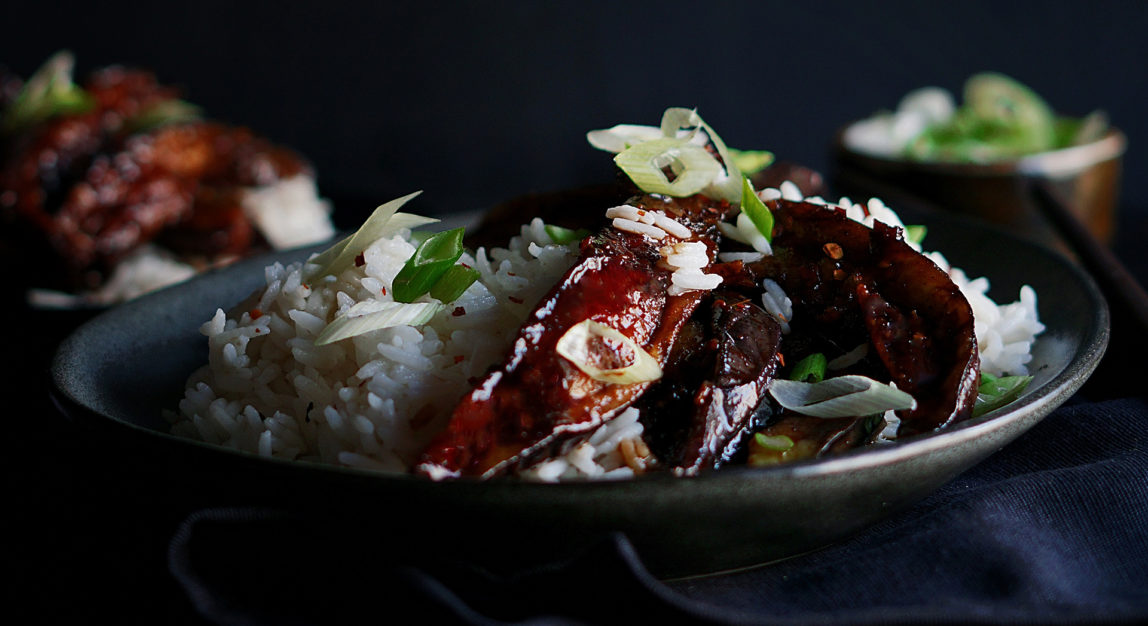 A la plancha

Recipe

Rice

Vegans

Asian

Sauces
Description
Has it ever happened to you that you try an exotic recipe, and you begin a gastronomic quest to find that tasty sauce? Well, today is your lucky day.
Store your explorer hat, get the chef one, and enjoy your first-class ticket to the depths of Asia with this aubergine with cane syrup recipe and rice in the purest Asian style.
Ingredients
Servings for 4
Brown sugar or agave
25gr
Sichuan or black peppercorns
5
Preparation
1
Wash and cut the aubergines in half lengthwise. Cut 4 slices along each half.
2
Add salt and leave them in a colander for 15 minutes. After this, wash the aubergines with water and drain them well. Dry them with kitchen towel.
3
Batter the aubergines with the cornstarch and fry them in a pan with the bottom covered in olive oil. Turn them over once they are golden brown, and then set them aside on paper towels to absorb the excess fat.
4
Blend all the sauce ingredients. Pour it into the pan by straining the possible remains using a fine mesh colander and cook for a few minutes until you see it begins to thicken.
5
Add the aubergines and cook until everything is well-combined. Serve on a bed of sushi rice with very finely chopped scallions.
Chef's tip
You can use this recipe as an appetizer too, slicing the aubergines and serving the sauce separately as a dip.
Complements
Match your recipe with the best movies and rhythm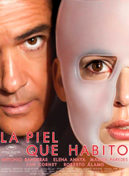 La piel que habito
2011
Thriller
I want to subscribe to the newsletter and
find out all the news
Rate the recipe!
Community assessment
The vote was successful