You are going to find below the best 5 types of coating for your frying food for crunchier recipes. Now that we know cooking healthy fried food is possible thanks to the AirFry function of our oven, let's going to get the most of it with the best coating and battering for our recipes. And let yourself go with that crunchy, crispy touch that will bring you to the top of infinite healthy pleasures.
Breading
A true classic. Dip the piece of food in a beaten egg and coat it with breadcrumbs before frying. For more consistency and a moisty result, dredge the food with flour between egg and breadcrumbs. If you are looking for a puffier result you can also add some baking powder to the flour or egg. 
Tempura
You can make tempura batter by mixing flour, baking powder, salt, and very cold water. Temperature is the key to this coating technique, so feel free to add ice cubes to the batter for a very crispy result. Other tempura recipes can include egg yolk too. Tempura is used with vegetables, seafood, and fish, mainly.
Extra crispy coating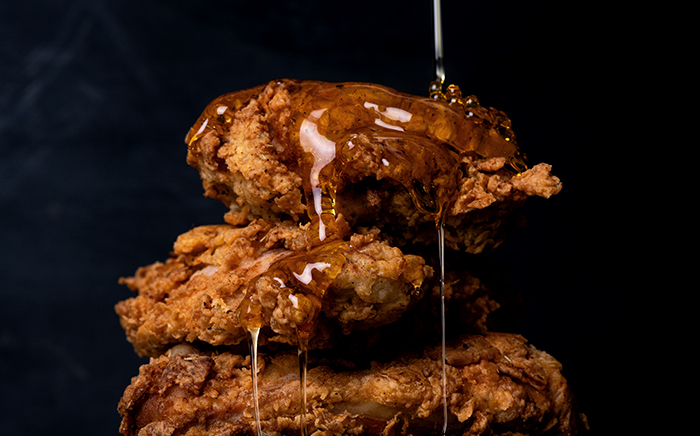 Get an extra crunchy touch with any of these ingredients: cereal, corn flakes, or nuts, like the Spanish fried corn kikos, chips or even, Marie biscuits. In all these cases, you just need to dip food in a beaten egg first and coat it with the chosen ingredient right after. Perfect for meat, with a very original and particular taste. 

Romana 
This is a classic coating process from Spain. The food goes first into flour and then into a beaten egg. The flour helps the egg to stick to food. It is usually a cooking method for fish and vegetables.
Andalusian style or coating with flour
As you can guess, the food is coated with flour and then fry into hot oil right away.